Vodka was once again the top-selling spirit in the U.S. in 2022 with 80.6 million 9-liter cases sold. With the rise of tequila reshaping the spirits landscape, however, vodka has been forced to adapt and innovate to maintain its spot at the top of the market.
This June, 70% of American consumers demonstrated a penchant for vodka-based ready-to-drink (RTD) beverages, establishing vodka's role in the canned beverage space. Vodka has also seen sustained success on-premise. While beer and wine have experienced on-premise consumption challenges, vodka has been on an upward trajectory within restaurants and bars.
As vodka continues to evolve in response to increased competition within spirits, we have compiled a comprehensive overview of the category for those interested in building a vodka brand in the U.S.
How Big Is the Vodka Market in the United States?
Vodka in the U.S. is currently led by mainstay brands such as Tito's Handmade Vodka, Smirnoff, New Amsterdam, and Svedka. Tito's managed to lead all vodka brands in growth terms, adding nearly 600,000 cases, but the segment is being pushed forward even further by brands like Deep Eddy, Skol Vodka, McCormick Vodka, and Western Son Vodka. The states responsible for the highest sales of 9L cases of vodka are:
California – 9.7 million cases

Florida – 7.4 million cases

New York – 6.4 million cases

Texas – 4.1 million cases

Illinois – 3.6 million cases
The states and territories responsible for selling the most vodka cases per capita included:
District of Columbia – 398k cases (778 per 1,000 adults)

Nevada – 1.5 million (639 per 1,000 adults)

New Hampshire – 680k cases (626 per 1,000 adults)

Wisconsin – 2.4 million cases (540 per 1,000 adults)

Delaware – 381k cases (494 per 1,000 adults)
Join the Thousands of Alcohol Industry Members Who Receive the Park Street Daily Newsletter!
Trends Behind Vodka's Popularity
Rise of Spirit-Based RTDs
In recent years, the RTD category has witnessed a remarkable ascent, partially thanks to increasing consumer preferences for convenient packaging. The trend was initially fueled by the malt-based hard seltzer craze, but has since evolved to focus more on spirit-based RTDs. Vodka has emerged as the top-base spirit of choice for this new segment.
This landscape has been significantly shaped by the popularity of High Noon's vodka-based seltzers. Their resounding success has led to other brands like White Claw introducing their own vodka-based offerings, boosting vodka's growth within the segment in the process.
White Claw has even decided to extend their reach from pre-mixed drinks to full-strength spirits, with vodka leading the way. Earlier this year, the brand ventured into the realm of spirits for the first time with the introduction of White Claw Premium Vodka. This strategic move underscores vodka's inherent adaptability, as well as its popularity within the RTD space.
Revival of Flavored Vodka
The rise of spirits-based RTDs has also led to a renewed interest in flavored spirit offerings, including vodka. While flavored vodka once caught the public eye with extreme options like bacon and bubblegum, the category's latest iterations are marked by more subtle infusions.
Vodka brands are now offering options heavily inspired by the global craving for botanicals. Brown-Forman's Finlandia has introduced Cucumber & Mint and Wildberry & Rose options, while brands like Smirnoff are experimenting with more complex flavors like Spicy Tamarind.
While the flavored trend is a global one, the U.S. is currently leading the way. In 2021, the U.S. made up 38% of the global market share for flavored vodka. The next closest competitor was Russia with 17% of global market share.
Flavored offerings also tend to present a more approachable option for younger, legal drinking-age consumers. Among consumers of Absolut Flavored, 21-34 year-old consumers made up nearly 30% of the share, while the same group made up almost 40% of the share for Smirnoff Flavored.
Espresso Martinis Trending
During the pandemic lockdowns, many consumers began experimenting with mixology at home. The interest in creating your own cocktail worked out well for vodka, as many consumers turned to martinis as a go-to option. An intriguing development in this movement is the rise of the Espresso Martini, a cocktail that has revived its popularity and captivated many consumers' palates.
As the on-premise opened up, the Espresso Martini trend took off, with mentions of the cocktail on Yelp increasing by 300% in the first six months of 2021. In fact, the Espresso Martini was one of the top 10 most ordered cocktails at U.S. bars in 2022, bumping the Manhattan off the list, according to data from CGA by NielsenIQ. This movement further solidified vodka's strength in the channel.
The Espresso Martini has become a leading example of how vodka's versatility can lead to creative experimentation. The category's adaptability, mixability, and capacity to cater to diverse consumer preferences have propelled its growth, making it a prime candidate to continue meeting evolving consumer needs in the dynamic spirits segment.
More Resources on Category Trends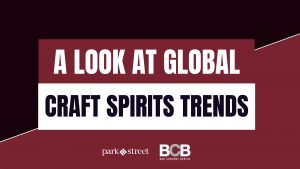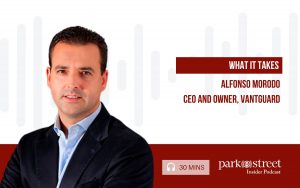 Taking a Look at the U.S. Tequila Market
An Update on the American Whiskey Market