The U.S. tequila market is poised to outpace the growth of the total spirits category on a global scale between 2022 and 2027, with an expected compound annual growth rate (CAGR) of 9% during that period. It is expected that tequila will become the most valuable subcategory in the U.S. spirits market in 2023, overtaking vodka and whiskey.
As tequila continues to extend its horizons, we have compiled a comprehensive overview of the category.
How Big Is the Tequila Market in the United States?
Tequila in the U.S. is currently led by mainstay brands such as Jose Cuervo, Patron, 1800, and Hornitos, but the category is being pushed forward even further by high-growth brands like Casamigos, Cincoro, Teremana, Lobos1707, and Milagro. Each of these high-growth brands saw their 9-liter case volumes grow by at least 40% from 2019 to 2021. The states responsible for highest sales of 9L cases of tequila are:
California – 5.1 million cases

Texas – 3.0 million cases

Florida – 1.4 million cases

Ohio – 914k cases

Illinois – 897k cases
The states and territories responsible for selling the most tequila cases per capita included:
Nevada – 604k cases (257 per 1,000 adults)

California – 5.1 million (176 per 1,000 adults)

Colorado – 707k cases (163 per 1,000 adults)

Arizona – 857k cases (157 per 1,000 adults)

Texas – 3.0 million (145 per 1,000 adults)
Join the Thousands of Alcohol Industry Members Who Receive the Park Street Daily Newsletter!
Trends Behind Tequila's Popularity
Premiumization
While a consumer preference for trading up to higher price tiers within spirits has been well-documented across all categories, this trend is particularly evident within tequila.
Premiumization in tequila is being reflected in ecommerce channels, as well. Among Drizly's top-selling spirits categories, Tequila has the highest average unit price at $48.60. In 2019, tequila's average unit price was only $39.32.
This increase is partially due to increased recognition of añejo and extra añejo tequilas, aged for longer periods in oak barrels. Consumers are now consistently trading up to fine and rare sipping tequilas, treating the category much like they treat whiskey due to the nuance and complexities attained through the aging process. Añejo's average unit price on Drizly has risen to $99.85 in 2023, up from $86.63 in 2019.
The premiumization trend extends to both on and off-premise channels where single barrel aged tequilas are seeing increased volumes. In Ohio, for example, the number of single barrel Tequila offerings sold in off-premise stores in 2022 was 39 versus 28 of the same category in 2021, according to the Ohio Division of Liquor Control.
Blossoming Consumer Awareness
Consumer awareness of tequila has expanded remarkably over the past decade. This is partly due to brands securing attractive placements for tequila in retail outlets and the willingness of bartenders to embrace tequila as a staple of bar menus across the country. Tequila Fortaleza, for example, made a push in the mid-2010s to solidify its presence in the on-premise, and as a result, established itself as a bar-industry standard for quality tequila in many states.
Cocktail culture has played a key part in educating consumers about tequila and spreading its awareness as well. The margarita, for example, has retained its position as the most popular cocktails in U.S. bars for many years, according to CGA by Nielsen IQ. The category is catching up to vodka's popularity in U.S. bars with tequila and mezcal sales increasing 17.2% in 2022 while vodka sales remained flat, according to the Distilled Spirits Council of the United States.
Not only has tequila demonstrated a propensity to perform well on-premise in recent years, it is also gaining traction in 2023. In the 52 weeks ending in April 22, 2023, tequila experienced the biggest growth in share among other mega-categories in the U.S. on-premise, rising an impressive +0.8 percentage points, according to CGA. This growth is particularly impressive when compared to whiskey, the top-selling category in this channel, which saw a 0.1 increase over the same period.
Celebrity tequila brands have also done their part to generate awareness for the category. Notable examples include George Clooney's Casamigos, Kendall Jenner's 818 Tequila, and Dwayne "The Rock" Johnson's partnership with Teremana Tequila. A slew of celebrities have joined this movement, endorsing their own brands in recent years, further cementing tequila's presence in the spotlight.
Supply Chain Limitations
The enormous clamor for agave spirits is causing constraints on production. High demand for tequila in the U.S. is limiting the availability of agave, which in turn is increasing prices for the plant.
Agave supply limitations are limiting tequila's potential to secure meaningful traction in markets outside of the U.S. This environment makes it difficult for brands to increase their production capacities to meet demand. This is especially true given the rise in popularity of the spirit abroad, with exports to European markets like Spain, France, Britain and Germany all rising more than 60% last year, according to Mexico's Tequila Regulatory Council.
While there is optimism that agave prices will begin to fall as the year progresses, any downward price trend will likely coincide with a dropoff in tequila consumption, which is continuing to surge in the U.S.
There are also long-term practical environmental considerations for the sustainability of agave production. Blue Weber agave, the primary plant used in tequila production, can take five to ten years to fully mature, a stark difference compared to the mere months required to cultivate the critical grains to make whiskey and vodka. Brands like Tequila Cazadores, Jose Cuervo, and Codigo 1530 have all incorporated sustainability initiatives to ensure that agave growth can continue over time. Pernod Ricard started planting its own agave in 2023 to curb the effects of supply limitations in the future.
More Resources on Category Trends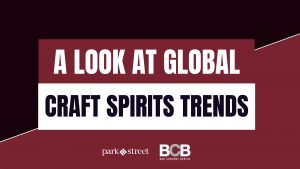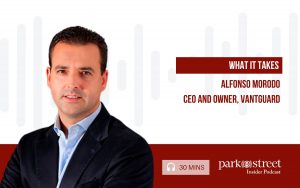 Top 10 U.S. States for Sales of Tequila
The Beverage Alcohol Categories to Look Out For