Rum is building momentum in the U.S. market in 2023. The category is currently one of the most steadily growing craft markets and it continues to benefit from several intersecting popularity shifts.
The momentum of craft spiced rum, aged rum, and imported premium brands among younger consumers are making for a bright outlook for the segment moving forward. A recent Drizly survey even noted that one-third of respondents were more likely to spend money on rum than whiskey.
Rum's growth has also been reflected in the merger and acquisition space in the past year. In late 2022, Brown-Forman invested in the premium rum brand Diplomático. Pernod Ricard also significantly increased its minority investment in Sovereign Brands which produces the Caribbean rum Bumbu. Elsewhere, Ten-to-One Rum gained additional investment from Pronghorn.
The global rum market was worth $15 billion in 2021 and is currently expected to reach $21.5 billion by 2027 at a CAGR of 5.5%, according to IWSR.
As rum continues to set new standards of growth, we have compiled a comprehensive overview of the category for those interested in building a rum brand in the U.S.
How Big Is the Rum Market in the United States?
Rum in the U.S. is currently led by mainstay brands such as Bacardi, Captain Morgan, and Malibu. Malibu, the third largest rum producer in 2021, sold over 2 million 9-liter cases more than the next largest supplier, indicating that the top rum brands command a more highly concentrated attention share than leading brands in other categories.
While Malibu added the most cases of any brand in 2021 (244k 9-liter cases), rum is being pushed forward by other high-growth brands like Blue Chair Bay, and Flor de Cana. Both of these brands saw their 9-liter case volumes grow by at least 8% from 2019 to 2021. In 2021 consumers spent nearly $8.7 billion on rum at retail. The states that were responsible for selling the most 9L cases of rum included.

Florida – 2.8 million cases

California – 2.3 million cases

New York – 1.9 million cases

Texas – 1.1 million cases

New Jersey – 1 million cases
The states and territories responsible for selling the most rum cases per capita included:
New Hampshire – 300k cases (280 per 1,000 adults)

North Dakota – 117k cases (213 per 1,000 adults)

Alaska – 102k cases (198 per 1,000 adults)

Maine – 180k cases (182 per 1,000 adults)

Minnesota – 757k cases (169 per 1,000 adults)
Join the Thousands of Alcohol Industry Members Who Receive the Park Street Daily Newsletter!
Trends Driving Rum's Popularity
Evolving Consumer Perception
Consumer perception of the rum category has evolved in recent years. While rum sales are still dominated by major producers, consumer preferences are shifting away from value options and towards an appreciation for craft and aged rums.
Across all categories, aged spirits are a growing segment and rum is no exception. While this has been primarily facilitated by whiskey's popularity in the U.S., introductions of aged rums in the U.S. market are also on the rise.
The growing influence of aged rums and high-quality expressions has seen consumer perceptions of rum shift. Many consumers now see rum as a premium offering that can be sipped and appreciated in much the same way as rare whiskies and tequilas.
Aged rums usually sell at a lower price point compared to other aged spirits, making them an accessible value proposition to many consumers.
Increasing Use Occasions
Rum is also a uniquely diverse category with white, dark, aged, and flavored varieties contributing to a myriad of use occasions and channel opportunities that brands can take advantage of.
Rum also provides a key function in cocktail culture. While the spirit is a staple of on-premise tiki bars, rum is also one of the only spirits for which it's common to blend multiple varieties in the same cocktail.
According to Bacardi's 2022 Cocktail Trends Report, four of the top-10 best-selling cocktails are rum drinks, making the spirit a must-have for all on-premise programs.
Shifts in Marketing & Branding
Rum's perception shift is in part due to a conscious effort on behalf of producers to change how the category is marketed and branded. 2022 saw this landscape open up significantly, with brands departing from the nautical branding style that had previously been synonymous with the category.
Brands of the past few decades have taken a marketing approach based on sea-oriented themes as toted by category mainstays like Sailor Jerry, Captain Morgan, and Kraken Rum. Instead, a new wave of premium brands like Ten to One Rum, Foursquare, and Diplomático have leaned into the production techniques and history of the spirit to market their products.
Brands will continue to try and educate consumers about the category and implement quality cues to build out rum's perception as a premium spirit.
More Resources on Emerging Categories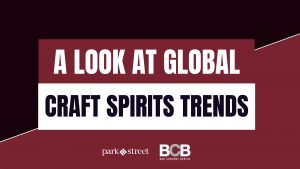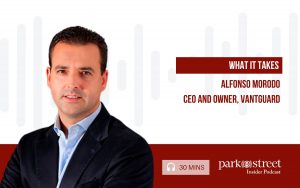 The Beverage Alcohol Categories to Look Out For
Top 10 U.S. States for Sales of Rum
An Overview of Low & No Alcohol Trends
A Free Guide To Getting Started in the US Market