Beverage alcohol partnerships with famous food brands took center stage in August. The month saw Kentucky Fried Chicken venture into rum, while Eggo and Sugarlands Distilling Co. partnered to introduce Eggo Brunch in a Jar Sippin' Cream. Vizzy Hard Seltzer and Hardscoop also combined for a boozy treat, while several other more traditional offerings in beer, whiskey, and RTDs were announced by Goose Island, Jack Daniel's, Glenlivet, and more. Below is Park Street's full product release recap from August 2023.
August 2023 Alcohol Industry Launch Recap
The House of Suntory Released Legent Yamazaki Cask Finish Blend
The House of Suntory unveiled its Legent Yamazaki Cask Finish Blend, its newest limited-edition whiskey in the bourbon category. The new offering showcases a selection of bourbon aged in Spanish Oak sherry casks to impart rich notes and a vivid spiced finish. The 114 Proof latest blend will be offered for $199.99 at select locations in the U.S., Canada, Germany, and Global Travel Retail.
"Partnering with Fred Noe, Seventh-Generation Master Distiller of James B. Beam Distilling Co, on Legent Bourbon was an honor and an exciting opportunity to create something special that represents East meets West," said Fifth-Generation Chief Blender of Suntory Whisky Shinji Fukuyo. "Taking it one step further to create this limited-edition release that is finished by the climate of Yamazaki Distillery, creating its unique matured aroma, and reimagined with our blending techniques has been an exciting endeavor. The result is a first-of-its-kind whiskey with new layers of rounded and complex flavors." (Source)
Novo Fogo Introduced New Brazilian Organic Cocktails
Novo Fogo, a Brazilian sugarcane spirit brand, announced a twist on its canned cocktail line. This is a reformulated and redesigned product evolution of Novo Fogo Brazilian Organic Cocktails. The RTD cocktail line comes in three tropical flavors and is USDA-certified organic. The 100% natural ingredient cocktail contains 9% ABV and 150 calories in 12 oz. sleek cans. Offered for $3.75 per can and $14.99 for a four-pack.
"We have always been committed to genuinely reflect Brazilian culture in our brand persona, while also observing and respecting North American consumer trends. These new organic cocktails are a natural evolution of our understanding of the world and incorporate the positive, colorful, and vivid inspiration that Sofi Tukker brought to the brand. As with everything we do these days, our new Brazilian Organic Cocktails represent the intersection of integrity and joy," said Novo Fogo's Founder and CEO, Dragos Axinte. (Source)
Jack Daniel's Released a Limited Edition Añejo Tequila Barrel-Finished Whiskey
Jack Daniel's introduced its newest tequila innovation, Distillery Series Selection #11. This limited-edition whiskey finished in añejo tequila barrels delivers flavors of agave and oak, with aromas of sweet citrus and light oak complementing a taste of brown sugar and dried spices. The tequila expression is in stores at a suggested retail price of $41.99 in 375 ml and bottled at 90 proof (45% ABV). It's also available at Jack Daniel Distillery and in select stores in Tennessee.
"As one of the most complete distilleries in the world, we're fortunate to have the ability to experiment with every part of the whiskey-making process, and that's what our Distillery Series is all about," said Chris Fletcher, Jack Daniel's Master Distiller. "This añejo tequila barrel-finished whiskey pushes the bounds on what people may expect out of a Tennessee Whiskey, yet still has the familiar characteristics that are uniquely Jack Daniel's." (Source)
Join the Thousands of Alcohol Industry Members Who Receive the Park Street Daily Newsletter!
Blue Moon Introduced Nonalc Variant
Blue Moon Brewing Co., a Molson Coors Beverage Company subsidiary, will be dropping its nonalcoholic beverage later this year: Blue Moon Non-Alcoholic Belgian White. The Belgian-style wheat brew is eyeing to be released in six 12-ounce pack cans that contain .5% alcohol by volume with 80 calories.
"Consumers know and trust Blue Moon, they enjoy consistent quality and a subtle citrus taste each time they reach for a Blue Moon Belgian White. We are so proud to deliver that same unique experience in the non-alcoholic version," said Jamie Wideman, VP of Innovation for Molson Coors Beverage Company. "As the No. 1 craft brand in the U.S., Blue Moon has an opportunity to deliver a non-alcoholic craft brew from a brand that drinkers trust." (Source)
Glenlivet Unveiled New Twist & Mix Cocktails
Glenlivet Speyside Single Malt Scotch Whisky continues to expand its line, releasing The Glenlivet Twist & Mix Cocktails. The new line is a ready-to-serve, whisky-based cocktail with two flavor offerings. The Old Fashioned flavor delivers notes of orange, nutmeg, and cinnamon, while the New Manhattan flavor features notes of cherry and ginger. The new whisky-based cocktail is offered in a 375-ml bottled format, containing eight servings, and will be sold for an SRP of $21.99.
"The launch of The Glenlivet Twist & Mix Cocktails is the latest example of The Glenlivet leading the category in modernizing single malt scotch whisky," said Johan Radojewski, Vice President Marketing – Scotch, Irish & Prestige Whisk(e)y, Pernod Ricard USA. "With this new innovative product, we are inspiring people to enjoy single malt scotch whisky on more occasions and providing a solution to meet consumer demand for high quality, freshly mixed cocktails that are easy to serve and enjoy with friends and family." (Source)
Goose Island Released 2023 Bourbon County Stout Lineup
Goose Island Beer Company rolled out its annual Bourbon County Stout collection series. Its 2023 line-up includes: 2023 Bourbon County Brand Original Stout, 2023 Bourbon County Brand Eagle Rare 2-Year Reserve Stout, 2023 Bourbon County Brand Angel's Envy 2-Year Cask Finish Stout, 2023 Bourbon County Brand Bananas Foster Stout, 2023 Bourbon County Brand Backyard Stout, and 2023 Bourbon County Brand Proprietor's Stout.
"As architects of bourbon barrel-aged stout, our 2023 lineup could not be more reflective of what we strive to achieve here at Goose Island Beer Co.," said Todd Ahsmann, President, Goose Island Beer Co. "Our brewers demonstrate not only a mastery of their craft in brewing but also a mastery of their skill in blending — which is such a crucial component to the unique quality and character of Bourbon County. From our Original Stout, to our exceptional variants, and to our newest innovation, Bourbon County Cask Finish Stout, our 2023 lineup showcases the work and dedication that goes into every pour of the original bourbon barrel-aged stout." (Source)
Vizzy Hard Seltzer And Hardscoop Partnered On Alcoholic Creamsicle
Vizzy Hard Seltzer has teamed up with alcohol-infused ice cream maker Hardscoop, turning Orange Cream Pop Hard Seltzer into Boozy Orange Cream Pop. The Hardscoop Orange Cream Pop is 12.5% AVB, packaged in 100-ml tubes, and contains 12 pieces in a box. The product is available for a limited time at Hardscoop's official website and can only be shipped to 43 US states due to state liquor regulations.
"Vizzy was inspired by the continued resurgence of 90's nostalgia in launching our Orange Cream Pop Hard Seltzer earlier this summer," said Joy Ghosh, VP of Above Premium Flavor at Molson Coors. "The response was so positive the brand wanted to continue to provide the Vizzy vibes with a totally new format for legal drinking age consumers. Enter: a partnership with Hardscoop Ice Cream." (Source)
Fireball Whisky Introduced Fireball Dragnum
Fireball Whisky is introducing Fireball Dragnum to the market. Fireball Dragnum is a champagne-inspired SKU encased in a sleek 1.75-liter glass bottle while sticking to the taste of the classic Fireball cinnamon whisky. The offering is a elevated design twist that complements parties and holiday celebrations. The latest release is offered foan an SRP of $24.99 and is rolling out nationwide.
"We know Fireball turns any boring experience into a memorable one and we had a hypothesis that, if given the choice, fans would reach for a magnum of Fireball – a Dragnum, if you will – over a magnum of the same old, same old to ignite holiday festivities," said Danny Suich, also commonly referred to as "Mr. Fireball," mostly by himself. "But we also wanted to up the fancy factor a bit to help make the season feel extra special. Because an epic celebration deserves something spicier than usual." (Source)
Kentucky Fried Chicken Launched Its First-Ever Spirit With New Rum
International brand Kentucky Fried Chicken has partnered with Dead Man's Fingers, marking its first brand's venture into spirits and entrance into the rum category. The limited edition 11 Herbed and Spiced Rum has a balance ofherbsbs and spices, including black and white pepperandgolden breading, infused with notes of caramel, vanilla, and nutmeg.
KFC and Dead Man's Fingers will be opening a pop-up Chicken and Rum pub to celebrate on Friday, September 1, and Saturday, September 2. (Source)
Eggo Partnered With Sugarlands Distilling Co. to Launch Brunch In A Jar
Waffle maker Eggo is teaming up again with Sugarlands Distilling Co. to launch a brunch-inspired cream liqueur: Eggo Brunch in a Jar Sippin' Cream. The latest innovation blends the flavors of buttered, toasted Eggo waffles, sweet maple syrup, and savory bacon slices. Eggo Brunch in a Jar will be available at select retailers nationwide and online in select states.
"Working with Eggo to bring Eggo Nog to life last year was a tremendous experience, so we're thrilled to partner with them again to create a brunch-inspired version of our Sippin' Cream, that parents can enjoy year-round," said Greg Eidam, Master Distiller at Sugarlands Distilling Co. "Our distillery team crafted Eggo Brunch in a Jar to combine flavors of toasted Eggo waffles, rich maple syrup and notes of creamy butter, with a savory hint of bacon in every sip. Eggo Brunch in a Jar is the perfect way to elevate weekend brunch with a fun cocktail or to enjoy classic brunch flavors during your well-deserved 'me time' in the evening." (Source)
More Resources on Product Trends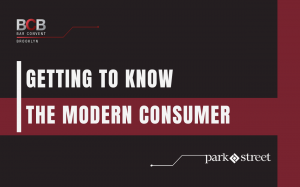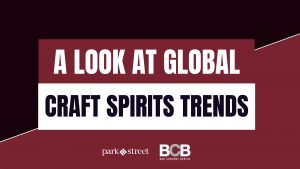 Product Launches From July 2023
Beverage Alcohol Product That Launched in June 2023
The Top Alcoholic Beverage Categories On The Rise