Beverage alcohol product releases in June were highlighted by new limited edition releases and additions to existing collections. While tequila and other agave spirits have recently been the subcategory of choice for celebrity investment, June saw NBA star Steph Curry and artist Solange Knowles enter the whiskey segment. Monster Energy continued to make its mark in beverage alcohol, as well, with the announcement of a new hard tea. Below is Park Street's full product release recap from June 2023.
June 2023 Alcohol Industry Launch Recap
Hardin's Creek Has Debuted 'The Kentucky Series'
James B. Beam Distilling Co. introduces its new Hardin's Creek Kentucky Series, a lineup of three 17-year-old bourbon releases. Each expression in the series was laid down with the same mash bill at the same time seventeen years ago but aged at different campus locations. The Kentucky Series comprises Hardin's Creek Clermont, Hardin's Creek Frankfort, and Hardin's Creek Boston. All three liquids are 55% ABV and will be sold for $169.99 in limited quantities this year, starting with Clermont on June 1st, Frankfort on August 1st, and Boston on September 1st.
"The Kentucky Series is a testament to the influence of location and how nature plays such a vital role in liquid maturation," said Freddie Noe, Eighth Generation Master Distiller of the Fred B. Noe Distillery. "While these three bourbons were made with the same mash bill and aged in Kentucky, the micro-climates and environments at each location are distinctly different, which greatly impacts the taste of each product. As my Granddaddy Booker Noe said, 'Set it and let nature take over.'" (Source)
Woodford Reserve Adding to its Master's Collection
Woodford Reserve announced its latest addition of high-ABV barrel-proof whiskey to its Master Collections: Woodford Reserve Batch Proof. The Brown-Forman-owned brand's new product features a 62% ABV and notes of nutty toasted almonds, cherry, and overripe banana, with hints of oak sprinkled with a citrus zest that evolves into lively pepper. Batch Proof Bourbon is rolling out in select U.S. and global markets and is offered for $129.99. (Source)
Crown Royal Introduced Golden Apple Aged 23 Years
Canadian whisky producer Crown Royal's newest product, Crown Royal Golden Apple Aged 23 Years, will be hitting the shelves this June in partnership with artist Solange Knowles for Saint Heron. The new limited-time offering showcases the taste of golden, delicious apples paired with notes of creamy vanilla, toasted oak, and cinnamon. The whiskey blend has an ABV of 40% and will be sold at an SRP of $249.99 for a 750-mL bottle.
"This disruptive new liquid offering is a result of a shared commitment to innovation and creativity that speaks to our fans that have been patiently waiting for an evolution of Regal Apple," says Hadley Schafer, Director of Crown Royal Whisky. "Launching a partnership with an artist like Solange Knowles brings the expertise of a leading whisky brand and the fresh perspective and vision of a creative trailblazer who routinely pushes artistic boundaries together in such an authentic manner. We are excited to continue creating tasteful, groundbreaking experiences following this launch." (Source)
Laws Whiskey House to Introduce 7-Year Centennial Wheat
Laws Whiskey House announced the release of their Bond Centennial Straight Wheat Whiskey. The latest whiskey from Law is made of 100% soft white centennial wheat and aged for over four years in charred oak barrels that deliver notes of bitter orange peel, floral teas, and lush honey. The straight wheat whiskey was bottled in bond, meaning it used the grain of a single season and was bottled at 50% ABV and offered at a suggested retail price of $79.99. (Source)
Join the Thousands of Alcohol Industry Members Who Receive the Park Street Daily Newsletter!
Buffalo Trace Distillery Revealed Daniel Weller Bourbon
Buffalo Trace has introduced a new series of wheated bourbons: Daniel Weller Emmer Wheat. The new series is named after Daniel Weller — grandfather to William Larue Weller, who plans to release the Daniel Weller series every other year. The latest offering is made from a mash bill that uses Emmer wheat, and the tasting notes include orange zest, hazelnut, cinnamon, and caramel on the nose; oak, sweet honey, and orchard fruits on the palate; and an oaky finish with baking spice and leather. This is a limited-release bottle at 94 proof and comes in a clear 750-ml bottle with a compass stopper for $499.99.
"We began this experiment to see how one of the original, long-forgotten wheat strains would taste in our wheated bourbon," said Buffalo Trace Master Distiller Harlen Wheatley. "We've found it offers just a slightly — yet delightfully — different taste that brings us into a new bourbon territory. It will taste like Weller, but with distinct, unique notes that make it stand apart from the other Weller whiskies we've released to date." (Source)
Lobos 1707 Tequila Introduces Limited Añejo
Lobos 1707 Tequila & Mezcal continues to expand its portfolio, adding Lobos 1707 Añejo, a new limited-edition tequila. This latest offering is made of 100% Blue Weber Agave and is all-natural and gluten-free, with zero color or flavor additives. It gives a woody flavor profile with notes of walnuts, caramel, and vanilla. Lobos 1707 Añejo is aged for 12–18 months, bottled in a 700ml bottle with a unique bottle design, and will be sold for $99.99 in major retailers and restaurants in seven U.S. states. (Source)
Steph Curry Releases Gentlemen's Cut Kentucky Straight Bourbon
NBA standout Stephen Curry is entering the spirits industry with the official release of Gentleman's Cut Kentucky Straight Bourbon Whiskey at The Boone County Distilling Co. Aged five to seven years, this new whiskey expression was distilled in 500 copper pot stills and delivers a full-bodied palate and complex aromatic profile. Rolling out in a 750ml bottle and available for $79.99, the brand has partnered up with Southern Glazer's Wine & Spirits for national distribution.
"Celebrations take on many different forms, from intimate gatherings to major milestones, and at the center of each memorable moment is a spirit rooted in history and tradition," Curry said in a statement. "I'm proud to have helped carefully craft a new signature Kentucky Straight Bourbon, Gentleman's Cut. This rich, complex, and bold bourbon is the perfect offering to commemorate life's great occasions and will be part of a raised-glass toasting moment in the lives of my fans, friends, and family." (Source)
Heaven's Door Introduced Its 10YO Rye
American whiskey line Heaven's Doors expands its Decade Series with its latest addition of 10-year-old straight rye whiskey. Heaven's Door Decade Series Straight Rye Whiskey is made from a mash bill of 95% rye and 5% malted barley. This limited release is offered at select retailers nationwide for $99.99 per 750-ml bottle. bottle.
"We worked with dozens of carefully selected 10-year-aged whiskeys to arrive at a blend that is rich, full-bodied, and has a distinctive flavor profile," said Alex Moore, Master Blender at Heaven's Door Spirits. "With a deep amber hue from over a decade in the barrel, Decade Series II delivers a complex tasting experience with an array of flavors, culminating in a long and lingering finish. We're thrilled with this exceptional straight rye as our second release in our Decade Series collection." (Source)
Hudson Whiskey Releases A 5-Year-Old Bourbon
New York's Hudson Whiskey has released its latest offering, a five-year-old Straight Bourbon Whiskey. The New York Straight Bourbon Whiskey 5-Year-Old will be the latest addition to Hudson Whiskey's current portfolio. It is made from a mash bill of 95% corn and 5% malted barley from the Hudson Valley and features a buttery aroma of vanilla, citrus, and cornbread on the nose, with tastes of cashew butter and caramel on the palate. The Straight Bourbon Whiskey is 92 proof (46% ABV) and offered for $49.99 for a 750-ml bottle.
Brendan O'Rourke, Chief Distiller, said Hudson Whiskey's genesis is rooted in distilling spirits as bold as New York, "and this limited release is a continuation of our experimentation with aged innovations, a celebration of how far we've come in the past 20 years since our founding. "
Jill Palais, Senior Brand Manager for William Grant & Sons, said their Tuthilltown Distillery was the first New York distillery to open post-Prohibition, and now celebrating its 20th anniversary, Hudson Whiskey is set to release expressions that expand its aged portfolio. (Source)
Monster Energy Releasing "Nasty Beast" Hard Tea
Monster Energy is eyeing the release of a new RTD lineup of non-caffeinated hard teas this year, introducing a new sub-brand name "Nasty Beast". This will consist of four to-be-announced flavors in standard 12-can variety packs and individual 23- to 24-ounce cans with 6 percent ABV tea. This will be the latest offering from Monster since they entered the alcohol industry last year but planned to market it separately from the California-based brand's boozy products.
"Our intention is to launch the hard iced tea extension sub-brand under the Nasty Beast name," Monster Energy co-CEO Rodney Sacks said in the shareholder meeting, per BBD. "We think that will give us a much better billboard effect. (Source)
More Resources on Product Trends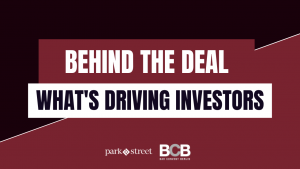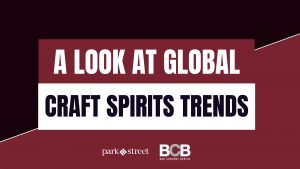 Product Launches From May 2023
Beverage Alcohol Product That Launched in April 2023