July's beverage alcohol product releases were marked by a diverse set of offerings, featuring tequila innovations and celebrity-backed ventures. Casamigos was among the new releases, unveiling Casamigos Cristalino, while Blake Lively stepped into the market with Betty Booze, offering low-alcohol sparkling cocktails. Below is Park Street's full product release recap from July 2023.
July 2023 Alcohol Industry Launch Recap
Coffee-Infused Tequila Unveiled by Tequila Cazadores
Tequila Cazadores continues to expand its portfolio, adding Cazadores Café, a tequila made with 100% agave. The newest offering showcases vanilla and chocolate notes created from a finely balanced blend of Cazadores Blanco tequila made with 100% Agave, a richly roasted Mexican blend of coffee, and agave nectar. The 33% AVB tequila will be available nationwide and will be sold at the suggested retail price of $29.99 for a 750-ml bottle.
"We're very excited to introduce Cazadores Café this summer. Following the trends we've seen in coffee-based cocktails and the popularity of the espresso martini, we wanted to create a tequila-based liqueur that would appeal to a wide range of cocktail enthusiasts in a new and innovative way, " said Jay Needham, Tequila Cazadores Brand Director. "Cazadores Café is the perfect companion for get-togethers with friends as you go from daytime to nighttime, and can be enjoyed in a variety of settings, from brunch to at-home cocktails, to your favorite restaurant or bar. It's the ideal way to get the fiesta started." (Source)
Casamigos Introduces New Cristalino Tequila
Casamigos Tequila announced its newest tequila addition to its portfolio, Casamigos Cristalino. This new reposado tequila is charcoal-filtered and contains flavors of cocoa and vanilla bean. Casamigos Cristalino is offered in 750-ml bottles for $60.99, 1-L bottles for $73.99, and 375-ml bottles for $31.99 in US retail stores nationwide. (Source)
Zero-Proof Tequila Alternative Introduced by Danny Trejo
Actor Danny Trejo has launched Trejo's Spirits a zero-proof tequila brand. This new line of alcohol-free spirits is completely 0.0% ABV and has earthy agave notes, with hints of citrus and floral undertones. The brand is also planning to come up with zero-proof versions of mezcal, American whiskey, rum, and gin in the future.
"With Trejo's Spirits Zero Proof Tequila, I wanted to create a completely 0.0% ABV spirit," says Trejo. "If you're sober like me, or just avoiding alcohol, you too can make a kickass drink that tastes like a full-on celebration! If I'm throwing a party, everyone gets a seat at the table." (Source)
Blake Lively Announces Release of Betty Booze
Betty Booze, a new line of RTD gourmet low-alcohol, sparkling cocktails from Blake Lively, is dropping into the market. Betty Booze launches with three sparkling flavors: Sparkling Bourbon with Apple Ginger Sour Cherry; Sparkling Tequila with Lemonade; and Sparkling Tequila with Lime Shiso. Each of these flavors featured the freshest fruits, spices, herbs, and premium spirits. Available in 4-packs of 12 oz recyclable cans (4.5% ABV, 355 ml) and will be sold at an SRP of $14.99.
"When it comes to quality, we're absolutely uncompromising. Whether it's Buzz or Booze, everything we make is real and delicious," said Andrew T. Chrisomalis, Co-Founder and Chairman of Betty B Holdings. "The early success of Betty Buzz proved people expect more from what they drink. And we're going to be the beverage company to serve it to them." (Source)
Twisted Tea Unveils 'Extreme' Lineup with 8-Percent ABV
Twisted Tea will be rolling out its latest line of high-ABV hard teas, Twisted Tea Extreme. The newest offering consists of two flavors, Lemon and Blue Razz, at 8 percent ABV and will only be available in 24-ounce single cans. The initial rollout will be in select states but plans to go nationwide in the coming months. (Source)
Join the Thousands of Alcohol Industry Members Who Receive the Park Street Daily Newsletter!
Woodford Reserve Reveals Master's Collection Batch Proof
Woodford Reserve has rolled out its annual limited edition, Woodford Reserve Batch Proof in select U.S. and global markets. The new high-proof expression is a part of Woodford's master's collection series and is bottled at 750 ml with 62.4% ABV. Batch Proof will be sold at an SRP of $130 and in limited quantities at the Woodford Reserve Distillery. (Source)
Old Forester Introduces New 117 Series: Bottled in Bond
Old Forester is introducing its newest expression, 117 Series: Bottled in Bond. The new 100-proof SKU delivers a confectionary note of stewed blackberries, caramelized apricots, and sweet dates, rounded out by a sweet nuttiness, and topped with whipped cream. It also showcases caramelized fruits with a hint of spearmint before a finish of dried fruits that gives way to heavy cream with herbal tea. The 117 series is offered at a suggested retail price of $59.99 per 375-ml bottle.
"The heritage of Old Forester is uniquely tied to the Bottled in Bond movement as George Garvin Brown's first bottled bourbon really set the stage for quality guarantee decades before the historic law went into effect," says Old Forester Master Taster Melissa Rift. "This bonded expression as part of the 117 Series is a fantastic opportunity to look at a very small batch of bonded liquid and how it has developed from that single season to the offering we are launching today." (Source)
Milam & Greene Whiskey Announces The Wildlife Collection
Milam & Greene Whiskey has debuted a limited-edition series of cask-strength and single-barrel whiskeys: The Wildlife Collection. The first release of the collection is the 123.3-proof Scorpion Single Barrel, offered for $99.99 SRP. The newest bourbon is one of the strongest and richest barrels in Milam & Greene's portfolio and is available for limited release only at the Milam & Greene website.
"We are continuously experimenting to determine how Texas weather affects aging whiskey – whether it was distilled in Texas or elsewhere – and the results are quite extraordinary so far," says Milam & Greene Whiskey CEO and master blender Heather Greene. "We've noticed that the wild swings in high and low temperatures matched with low humidity here are a real ingredient in our whiskies. The Wildlife Collection, therefore, will deliver a traditional base flavor of a Kentucky or Tennessee whiskey but is tweaked and refined using Texas's natural elements like wind, sun, and humidity to affect the aging in a barrel and to make something truly special." (Source)
Sting to Launch New Drinks Brand
Steerpike Limited, a company owned by actress Trudie Styler and singer Sting, is planning to release its newest alcoholic brand, expanding its involvement in the drinks industry. The singer is aiming to produce wine using their vineyard and will potentially branch out into spirits like vodka, gin, or even a ready-to-drink cocktail brand.
Sting admitted that his decision to make wine followed his giving up beer and stated, "I'm from the North of England. You only saw wine in movies. We had beer. Now I can't drink beer. My taste is more refined." He also revealed, "I play the guitar down there and sing. It may make the wine worse, but I like to do it." (Source)
Fiero Tequila Unveils Serrano Pepper Expression
San Francisco-based Hotaling & Co. has announced its second expression for its Feiro Tequila collection: Fiero Serrano Tequila. The 40% AVB tequila expression offers a crisp, fresh taste with peppery spice. The product is available at an SRP of $29.99 in a 750-ml bottle at major retailers across the U.S.
"We already offer the spiciest infused tequila on the market, so introducing Fiero Serrano Tequila felt like a natural extension to us," says Dan Leese, Chief Executive Officer at Hotaling & Co." This slightly less spicy expression will allow consumers to enjoy different levels of heat while providing a unique tequila experience in every sip." (Source)
J.F. Haden's Craft Liqueurs Introduces Key Lime Pie Créme Liqueur
J.F. Haden's Craft Liqueurs announced the addition of a new Plant-Based Créme liqueur to its portfolio: Key Lime Pie. The new offering is crafted using real ingredients to produce natural spirits without any artificial colors or preservatives. Key Lime Pie delivers a blend of tartness and sweetness from juicy key limes, distilled and bottled in Florida by Tropical Distillers.
"Our team is excited to introduce Key Lime Pie Liqueur," said CEO Buzzy Sklar. "We have created a truly exceptional liqueur that captures the spirit of the classic key lime pie, while also meeting the dietary preferences of our diverse consumer base. With its plant-based formulation and remarkable taste, we're confident that Key Lime Pie will become a favorite among cocktail enthusiasts." (Source)
More Resources on Product Trends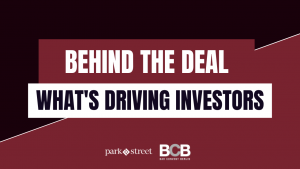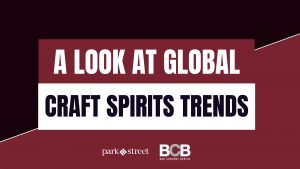 Beverage Alcohol Product That Launched in June 2023
Product Launches From May 2023