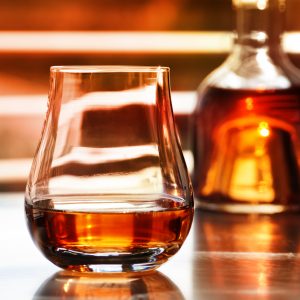 As if we needed a reason to enjoy our whiskey more, Celtic Renewables is an Edinburgh-based start-up company that has worked closely with Tullibardine Distillery (A whiskey producer) to develop the fuel to power their revolutionary new car.
Celtic Renewables uses by-products of the Scotch whiskey industry to produce a replacement for gasoline and diesel, creating a biofuel that can power a car with no engine modification. The product is named biobutanol and is produced from draff, which is the sugary kernels of barley that are a key step in facilitating the fermentation process; as well as pot ale, which is a yeast-rich liquid left over once distillation is complete.
The project, which began as a research project at Edinburgh Napier University, notes that the Scotland whiskey industry produces almost 750,000 tons of draff and two billion liters of pot ale each year. These once discarded by-products could soon be on their way to fueling a completely renewable form of fuel and help turn the transportation industry green.
Source: The Spirits Business, July 2017