In the first half of 2023, the beverage alcohol industry experienced a significant upswing in mergers and acquisitions. This surge in activity demonstrated the industry's dynamic nature and the continuous pursuit of growth opportunities. Both strategic and smaller buyers played a crucial role in driving this uptick of deals.
The spirits category emerged as the frontrunner in terms of mergers and acquisitions, accounting for 19 out of the total 44 publicly announced deals, highlighting the enduring popularity and growth potential of spirits within the beverage alcohol industry.
The wine sector also experienced a substantial number of acquisitions in the first half of 2023, with a total of 11 notable deals compared to eight in H1 2022. This trend underscores the industry's recognition of wine as a lucrative investment and a segment with ample growth opportunities.
In a notable shift, this report includes acquisitions in the non-alcoholic segment, which emerged as an area of focus. Four significant deals occurred during this period, signaling the increasing importance and potential of non-alcoholic beverages within the beverage alcohol industry.
While not as active as spirits and wine, the beer category also witnessed ten notable acquisitions. Two of these deals stood out, Funky Buddha and Appalachian Mountain Brewery, as founders regained full control of their original brands from major players, showcasing the entrepreneurial spirit and brand loyalty within the beer industry.
Notable Beverage Alcohol Deals in H1 2023
Spirits Category Dominates with 19 Transactions
Diageo Acquired Don Papa Rum
Pronghorn Made First Round Angel Investments in Tequila with Friends, Den of Thieves, and Ego Tequila
Bacardi Took Control of remaining Jay Z's D'Ussé Cognac
Entertainment Arts Research Entered Tequila Through its Perfectomundo Purchase
Pronghorn Announced More Angel Investments in Anteel Tequila, Common Ground Spirits, Delta Dirt Distillery, and Old Hillside Bourbon Company
Shaw-Ross Acquired TYKU Sake From Diageo
Edrington Took Control of Wyoming Whiskey
Beam Suntory Acquired a Stake in Jennifer Lopez's Delola
Paul Hletko and Dave Schmier Acquired Goza Tequila
E&J Gallo Added 9% RTD Brand Fishers Island Lemonade
MGP Ingredients Acquired Penelope Bourbon
Coca-Cola HBC Acquired Finlandia Vodka From Brown-Forman for $220 Million
The Naked Market Acquired and Relaunched Low-Alc Beverage Haus
Wine Sector Witnesses a Surge in Deals
The Wine Group Acquired Acre Paicines Vineyards
Rombauer Vineyards Announced Sonoma Vineyard Acquisition
Eisele Vineyard Purchased Alfred Frediani Vineyard for $18.5 Million
Napa's Silver Oak Acquired Crazy Creek Vineyard
DuMOL Acquired Dr. Galante Estate Vineyard
Moët Hennessy Invested in Rosé Wine Specialist Château Minuty
The Wonderful Company Added Vintage Wine Estates Vineyard for $11 Million
Cakebread Cellars Announces Acquisition of Ahmann Vineyard Property
E&J Gallo Winery Added Bev to its Portfolio
E&J Gallo Winery Purchased Hahn Family Wines
Constellation Brands Acquired Luxury Napa Brand Domaine Curry
Noteworthy Deals in the Beer Category
Full Circle Brewing and Speakeasy Ales & Lagers Announced a Merger
Drake's Brewing to Acquire Bear Republic Assets
Stoup Brewing Acquired Optimism Brewing
Motocross Athlete Carey Hart Acquired House Beer
8th Wonder Brewery Acquired by Texas Cannabis Company Bayou City Hemp
DuClaw Brewing Acquired by New Jersey Microbrewery River Horse Brewing
FX Matt Acquired Flying Dog Brewery
Dokkaebier Acquires Oakland's Federation Brewing
Anheuser-Busch InBev Sold Appalachian Mountain Brewery Back to its Original Owners
Founders Reclaimed Control of Funky Buddha from Constellation Brands
Non-Alcoholic Segment Gains Momentum
Lucas Bols Added Fluère Alcohol-Free Spirit to its Portfolio for $1.07 Million
Pronghorn Made an Investment in Hella Cocktail Co
Stoli Group Made No & Low Investment Through The Pathfinder Hemp & Root
Constellation Brands Acquired a Minority Stake in TÖST
Join the Park Street Daily Newsletter!
More Resources on Mergers & Acquisitions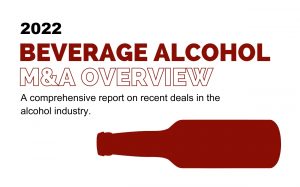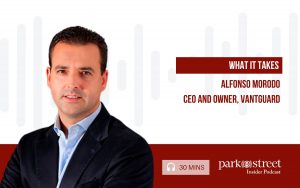 Our Guide to Beverage Alcohol M&A From 2021-2022
H1 Beverage Alcohol M&A Roundup for 2022