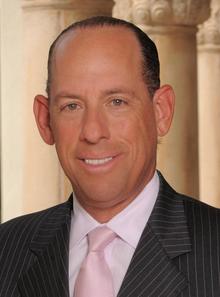 Wayne Chaplin, who's currently president and COO of Southern Wine & Spirits of America, will now assume the additional title of chief executive officer, effective immediately.
The move was announced by Harvey Chaplin, who relinquishes the CEO title but remains chairman of Southern Wine & Spirits. "The time is right for Wayne to lead Southern into the future," said Harvey. "His contribution to Southern's growth during his tenure, along with the support of our senior executive team, has been tremendous."
Wayne Chaplin joined Southern Wine & Spirits in 1984, when Southern operated in only three states. He became president and chief operating officer in 1994 and has led the company's day-to-day business for the past decade. Southern is the nation's largest spirits and wine distributor, with operations in 35 states and projected 2014 revenues of $11.4 billion.
The new CEO told SND that he still sees much untapped growth potential in the market. "Wine is still in its infancy in the U.S. and will continue to be a key investment target for us, and in spirits, the whisk(e)y renaissance and flavor explosion has laid the groundwork for significant further growth," Chaplin said. "We've invested in building a broad footprint that enables us to service our biggest customers on a national basis and work with suppliers across multiple states. We've also invested long-term in our people, and we now have the highest-quality, best-trained employees in the business. Those investments have set us up for long-term success."
Source: Shanken News Daily