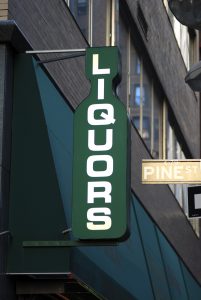 The ready-to-drink cocktail sector has experienced mixed reviews from consumers, most complaining that they are often too sweet and low quality. But the industry is progressing and eager to provide a craft experience with convenience. RTD cocktails sales have experienced a worthwhile increase in the past year, growing by 5 percent with about half of the category's total sales volume in the grocery store channel. The trend is expected to continue developing.
According to a recent report by global marketing research agency, Mintel, "RTD Alcoholic Beverages," forecasted that sales of RTD spirits-based cocktails in the U.S. would rise by 9 percent in volume by 2021. The report especially highlights "product innovation with a craft focus, which can imply quality," partnered with "ingredient transparency," as being among the trends that led Mintel to predict strong growth.
Reports suggest that the popularity for craft spirits and cocktails has trickled into the ready-to-drink canned and bottles cocktails sector. The trend for craft products has become a desirable experience for consumers to mimic in the comfort of their own home, or even on the go. Restaurants, stadiums, hotels and airlines are also contributing to the trend. The new, high-quality RTD cocktails are proving to be an innovative product that saves time and money.
Source: SevenFifty Daily, December 2017