Product releases in May 2023 showcased a range of innovations in the beverage alcohol industry. The month featured crossovers between spirits categories and collaborations between established brands, celebrities, and more. The month was highlighted by Jim Beam's entry into the American Single Malt Whiskey and Brad Pitt's partnership with Tom Nichol to introduce The Gardener Gin. Below is Park Street's full product release recap from May 2023.
May 2023 Alcohol Industry Launch Recap
Vizzy Hard Seltzer Introduces Orange Cream Pop Variety
Molson Coors-owned Vizzy Hard Seltzer unveiled its newest limited-edition flavor: Vizzy Orange Cream Pop Hard Seltzer, featuring an advertising campaign of "Flavor for Every Vibe". The latest offering will be available nationwide for a limited time this summer and will be sold in 12 packs. It delivers a creamy orange-and-vanilla aroma with 4.5% ABV and contains 90 calories, 1 gram of carbs, and 1 gram of sugar.
"Our new campaign embodies everything drinkers love about Vizzy — we bring bold flavor for every vibe and turn up the volume, no matter the occasion," said Joy Ghosh, VP of Above Premium Flavor at Molson Coors. "From the cool flavor and nostalgic vibe of Orange Cream Pop Hard Seltzer to our bold new ads and refreshed packs, this will be Vizzy's biggest summer yet." (Source)
Absolut Reveals New U.S. Collaboration with Ocean Spray
Pernod Ricard's Absolut has teamed up with Ocean Spray to launch a new RTD line in early 2024: Absolut Vodka and Ocean Spray Vodka-Cranberry Range. A mixture of Absolut's classic vodka and Ocean Spray's real cranberry juice, sparkling water, and other natural flavors. The new RTD cocktails are expected to have a variety of 8-packs of four sparkling combinations, two 4-packs, and single cans.
"Absolut and Cranberry Juice are among the most popular drinks with our consumers4 and now we are making it easier than ever with two powerhouse brands coming together," said Reshma Dhati, Senior Brand Director of Marketing at Absolut. "We're making delicious, quality drinks that are hassle-free so hosts can relax and enjoy the moment, while also making them easy to enjoy on-the-go." (Source)
Join the Thousands of Alcohol Industry Members Who Receive the Park Street Daily Newsletter!
Modelo Launches Spiked Aguas Frescas
Modelo recently introduced Modelo Spiked Aguas Frescas, its newest line of spiked malt beverages, in the Las Vegas market. The brand's latest beverage innovation is inspired by the fruit-forward taste of aguas frescas found in Mexican street markets. It comes in four different flavors: Modelo Spiked Aguas Frescas Piña (Pineapple), Modelo Spiked Aguas Frescas Flor de Jamaica (Hibiscus), Modelo Spiked Aguas Frescas Sandía (Watermelon), and Modelo Spiked Aguas Frescas Pepino y Limón (Cucumber-Lime). Each contains 171–197 calories, less than 0.5% carbonation, 20–25 grams of sugar, and all are 4.5% ABV. The brand continues to push the boundaries of product innovation in the beverage industry and plans for a national expansion in the future. (Source)
Patrón Announces New Line Of Ahumado Tequilas
Patrón has recently released two new smoky tequila expressions: the Ahumado Silver and Ahumado Reposado. The new offerings are made from agave piñas roasted in small batches with mesquite charcoal for a week, then crushed with a 100% tahona wheel distillation process. At $70 for 750ml, Patrón Ahumado Silver is 40% ABV with smoky and natural sweetness, balanced by notes of spices, black pepper, and cooked agave. On the other hand, Patrón Ahumado Reposado is 41% ABV and delivers a sweet and woody taste with notes of black pepper and hints of vanilla and caramel; both expressions are limited to select markets. (Source)
Brad Pitt Partners with Top Distiller For New Gin Launch
Brad Pitt teamed up with the Perrin family and distiller Tom Nichol to launch The Gardener Gin. The gin was officially launched to the public at the reopening of the Carlton Hotel during the Cannes Film Festival. It features pink grapefruit, lemon, and orange, heavily emphasizing fresh citrus notes to accompany classic botanicals. The citrus pairs well with aromas of blackcurrant, mint, and juniper, per the brand's tasting notes. (Source)
Bacardi Introduces Mango Chile Rum
Bacardi Rum continues to widen its presence and recently made the U.S. debut of its latest rum expression, Bacardi Mango Chile. The new flavored rum expression blends natural mango extracts, chili spice, and white rum. It is offered at $12.99 for a standard 750ml bottle and can be served in a 1.5-oz. shot glass. The new SKU is available today at nationwide liquor stores, bars, and restaurants.
"We're so thrilled to bring Mango Chile to the U.S., especially after its knockout launch year in Mexico, which led Bacardi to become the top-selling flavored spirits portfolio in the country," said Maria Galis, Bacardi's Global Innovations Director. "As a leader in the rum category, we're always looking to push the boundaries of what our rum can do. The sweet and spicy mixture of Mango Chile is the perfect flavor expression for summer, especially as an easy-to-drink chilled shot. It's smooth, crisp, and tastes like it came straight from your local fruit cart." (Source)
Los Magos Reveals Special Edition Sotol Aged in WhistlePig Rye Barrels
Los Magos announced a collaboration with the Vermont-based spirits brand WhistlePig to debut Los Magos Barrel-Aged Sotol WhistlePig Edition #1 in the U.S. market. The new offering is a limited-edition sotol that showcases an expertise in aging that eventually develops the spirit of the desert and the richness of rye whiskey.
"We at Los Magos take great pride in partnering with a brand as influential and inspiring as WhistlePig. The results of this collaboration truly surpassed our expectations. While aging tequila is nothing new, it is not a practice seen in the other spirits like sotol," noted Los Magos' CEO Ryan Stock.
"We are discovering that because of the bold spirit profile paired with the aging conditions in the high desert, sotol ages much better than its agave counterparts that can often lose a lot of the original spirit profile when laid down in a barrel. Los Magos Barrel-Aged Sotol WhistlePig Edition #1 sets a new standard by uncovering the newly discovered opportunities for aging sotol," added Stock. (Source)
Westward Whiskey Introduces Two Malts Rye
Westward Whiskey has announced its second edition of Westward Whiskey's Two Malt Rye. This is part of Westward's 'Two Malts' innovation series, with the first edition officially offered back in 2019. This year's release is a 45% ABV (90 proof) that features a mash bill of 12% malted rye and 88% Pacific Northwest-grown and malted barley. Offered at $99.95 for a 750mL bottle, it is now available for pre-order for Westward Whiskey Club members only. (Source)
Cardi B Drops Limited-Edition Whipshots Lime
In collaboration with Starco Brands, Cardi B is releasing her Whipshots limited-edition lime flavor. This is the latest release flavor of the vodka-infused whipped cream product, joining the existing line-up of vanilla, mocha, and caramel flavors. It will be available for a limited time in retail stores across 25 U.S. states and online starting in mid-June.
"We are thrilled to dive headfirst into the 'Summer of Whipshots' with Lime as the latest flavor in our Whipshots family," Ross Sklar, CEO of Starco Brands said in a statement. "Having recently surpassed two million cans sold, Whipshots continues to offer consumers a fun and innovative way to celebrate all year." (Source)
Beam Introduces Its First American Single Malt Whiskey: Clermont Steep
Jim Beam Distilling Co. has introduced its first American Single Malt Whiskey, Clermont Steep, marking the brand's entrance into the American Single Malt Whiskey category. The five-year-old liquid, distilled and aged in Clermont, Kentucky, delivers warm toffee sweetness on the palate without overshadowing American barley's unique, bready taste. The new product is available in select states in the U.S. and ReserveBar in early June for an SRP of $60.
"As a new venture, crafting Clermont Steep has been one of the toughest challenges I have ever faced in the distillery, and I am incredibly proud of where we've landed," said Freddie Noe, 8th Generation Master Distiller. "This American Single Malt Whiskey is smooth, sweet and incredibly balanced, and it deserves a spot on any whiskey lover's bar cart, right alongside their bourbons and ryes." (Source)
More Resources on Product Trends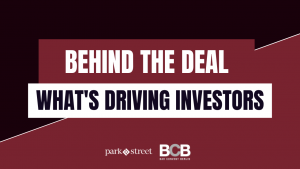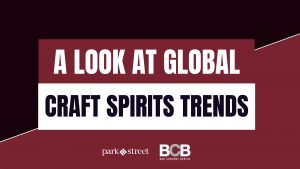 Beverage Alcohol Product That Launched in April 2023
Product Launches From March 2023