The beverage alcohol industry continued to innovate, with the latest product releases in April featuring unique flavor combinations and new packaging formats. Grey Goose was among the highlights with the launched of its Classic Martini Cocktail, a ready-to-drink martini made with Grey Goose vodka, dry French vermouth, and a dash of orange bitters. Patrón also continued to expand its portfolio with El Cielo Tequila, a four-times-distilled tequila. Meanwhile, rapper Nelly has launched his moonshine brand, MoShine, which comes in peach and passion fruit flavors. Below is Park Street's full product release recap from April 2023.
April 2023 Alcohol Industry Launch Recap
Crown Royal Introduces Final Noble Collection Expression
Crown Royal has released the newest and final addition to the brand's annual limited-release collection. The Crown Royal Noble Collection: Barley Edition will be available for a limited time at a suggested retail price of $79.99 for a 750-ml. bottle. The 90-proof Barley Edition is a blend of whiskies distilled from unmalted and malted barley grains and delivers an aroma of vanilla and green apple.
"The final release of our Noble Collection puts a bow on our roster of whiskies that have pushed boundaries while honoring our roots and tradition," says Hadley Schafer, Director at Crown Royal. "We're excited for consumers to round out their collection with this incredibly robust liquid and raise a glass to the final iteration of the long-standing series." (Source)
Grey Goose Reveals a Ready-to-Drink Martini
Grey Goose has introduced its newest innovation, a ready-to-serve martini cocktail in a bottle: the Grey Goose Classic Martini Cocktail. The ready-to-drink martini contains three main ingredients: Grey Goose vodka, dry French vermouth, and a dash of orange bitters. The new SKUs are available from retailers nationwide and on GreyGoose.com, with a suggested retail price of $16.99 for 375ml bottles and $29.99 for 750ml sizes. Each 750ml bottle contains eight to ten servings. Consumers can also purchase the Grey Goose Classic Martini Cocktail Kit at GreyGoose.com, which features a 375ml Classic Martini Cocktail bottle and two branded martini cocktail glasses ($27.99).
"There is a strong demand to enjoy martini cocktails at home, but because of its cultural iconography, many drinkers find the cocktail too mysterious or difficult to 'perfect' themselves. Similarly, we know home entertainers are often looking to serve martinis at their gatherings but find the batching process too fussy," Aleco Azqueta, Vice President of Marketing, said. "We knew we had to bottle the perfect Grey Goose martini cocktail that guaranteed a smooth, well-balanced pour every time." (Source)
Sagamore Spirit Launches Orange Crush Rye Whiskey Canned Cocktail
In partnership with CAnE Collective, Sagamore Spirit has announced its newest canned cocktail release since 2022: Sagamore Spirit's Orange Crush Canned Cocktail. The 8% ABV beverage is made with orange juice, lemon juice, lime juice, and natural orange flavor, paired with the distiller's straight rye whiskey. The RTDs will feature three flavors: pineapple ryegarita, honey paloma, and lemon tea fizz, as well as exclusive canned cocktail flavors available at Sagamore Spirit's Baltimore distillery, such as Ginger & Rye and Night Brunch Punch. The 4-packs of Orange Crush Canned Cocktail will be available nationally, with a suggested retail price of $14.99.
"We welcomed the challenge of creating something with our rye whiskey that is both new and familiar at the same time," noted Ryan Norwood, VP of Distillery Operations at Sagamore Spirit. "The Orange Crush cocktail was a natural choice to translate to cans not only because it originated in our home state, but also because of how well the citrus and honey notes hold up to our rye whiskey. It's a genuine taste of Maryland summer." (Source)
Hip-Hop Icon Nelly Announces Moonshine Brand, MoShine
Entertainment icon and hip-hop artist Nelly has launched his new moonshine brand. The new brand has been developed in collaboration with Piedmont Distillers and comes in peach and passion fruit flavors. MoShine, a 60-proof spirit available in both 50ml and 750ml packaging, can be ordered online at DrinkMoShine.com and was first revealed at last week's WSWA Access Live after Nelly performed a set of his biggest chart-topping hits. "I'm taking a country tradition and mixing it up for everyone to enjoy," Nelly said. (Source)
Join the Thousands of Alcohol Industry Members Who Receive the Park Street Daily Newsletter!
Glenfiddich Single Malt Scotch Whisky Introduces Grand Yozakura
Glenfiddich announced its latest addition to its Glenfiddich Grand Series: Grand Yozakura. This is the first single-malt Scotch whisky to be finished in rare Japanese Awamori casks. Grand Yozakura has a 45.1% ABV and is available in very limited quantities at high-end retail and on-premise accounts in the U.S. with a suggested retail price of $1,999.
"We are always looking to experiment with new finishes, so when the chance arose to acquire rare Awamori casks, we saw an opportunity to push the boundaries and experiment with this highly unusual spirit," said Brian Kinsman, Malt Master, Glenfiddich. "This is the first time that single malt Scotch whisky has been finished in these rare casks. We always learn something new when we lead with innovation, so taking a risk is worth it, and in the case of Awamori, we trialed a very small number of casks at a younger age." (Source)
Nikka Whisky's Yoichi Single Malt 10-Year-Old Hits Shelves
Nikka Whisky has announced the return of its age statements to its U.S. portfolio with the introduction of Yoichi Single Malt 10-Year-Old. The 90-proof Yoichi Single Malt 10-Year-Old highlights the distinctive characteristics of the Yoichi distillery, one of Nikka's distilleries. It will be available ongoing, with limited quantities released annually. The suggested retail price is $175 per 750-ml bottle.
"A momentous moment for Nikka Whisky, we are so excited to bring the release of Yoichi Single Malt 10-Year-Old to the U.S.," explained Hotaling & Co. CEO and President Dan Leese. "As Nikka Whisky looks to celebrate its 90th anniversary in 2024, this release is a testament to their historical significance in the world of whisky and a preview of what's to come as they continue to build and enrich their traditional range." (Source)
Patrón Announces Launch of El Cielo Tequila
Patrón continues to expand its portfolio with its new release, El Cielo Tequila, a four-times-distilled tequila. The newest tequila addition is made from Weber Blue agave and has citrus notes that carry sweetness on the palate. Patrón El Cielo is available nationally for the suggested retail price of $129 per 750-ml bottle.
"For the first time ever, we developed a prestige tequila with a fourth distillation — a process that is extremely rare within the industry — using the smallest copper pot still at Hacienda Patrón," said David Rodriguez, Patrón Master Distiller. "While adding another stage of distillation is commonly misconceived as a culprit for diluting flavor, that was not the case for Patrón El Cielo." (Source)
The Kraken Rum Introduces A New Gold Spiced Rum
Proximo Spirits-owned Kraken Rum has unveiled its newest release, The Kraken Gold Spiced Rum. This marks the brand's entrance into the gold-spiced rum category. The new offering has a 35% ABV and is sold nationwide at an SRP of $21.99 per 750ml. It is also available in 1L and 1.75L bottles. The Kraken Gold Spiced Rum delivers notes of caramel, oak, and banana bread on the nose. Flavors of molasses and dark spice fade into caramelized sugar, with a slight finish of toasted oak and vanilla.
"As gold-spiced rum occasions are now the highest among the rum category, we are proud to introduce this new offering from The Kraken, with a flavor profile all its own," said Lander Otegui, Senior Vice President of Marketing at Proximo Spirits. "We are confident that this product will be the new gold standard in spiced rum thanks to its superb taste that we know matches what our consumers are looking for." (Source)
Bardstown Bourbon Announces Collab with Foursquare Rum
Bardstown Bourbon Company's newest SKU features a collaboration with Foursquare Rum. The new release is a blend of 7-year-old straight rye and 17-year-old bourbon finished in Foursquare Barbados Rum barrels. The Foursquare Rum Collaborative Series is presented at 107 proof (53.5% ABV) and offered at an SRP of $159.99. Roughly 3,000 9L cases of the finished bourbon will be available through the Bardstown Bourbon Co. gift shop, at retailers in 24 states, and online at Seelbachs.com.
"Foursquare Rum and Bardstown Bourbon Company are trailblazers of transparency in spirits," said Dan Callaway, VP of Product Development for Bardstown Bourbon Co. "This collaboration celebrates our shared value of connecting people with our authentic process, liquid content, and provenance." (Source)
Angry Orchard Introduces New Blueberry Rosé Hard Cider
Angry Orchard just added its brand new addition, Blueberry Rosé Hard Cider, to its portfolio. At 6% ABV, Blueberry Rosé features a curated blend of 10 traditional bittersweet and culinary apples that are balanced with real blueberry juice to create a bright, apple-forward cider with subtle blueberry notes and a ruby red hue.
Angry Orchard Blueberry Rosé is available nationwide in the new Sunny Sessions Variety Pack for a limited time only. Within the new summer pack, Blueberry Rosé is featured alongside Angry Orchard's flagship Crisp Apple, juicy pineapple-leaning Tropical, and slightly tart Green Apple. Blueberry Rosé is also available at the Angry Orchard in New York's Hudson Valley, home to the brand's 100-year-old apple orchard and cider house.
"As our trees start to bloom and the colors of Blueberry Rosé naturally begin to pop throughout the Orchard, reaching for something refreshing and fruit-forward just feels right," said Joe Gaynor, Cider Maker for Angry Orchard. "An evolution of our Rosé that we first tested at the Orchard before taking it nationally years ago, Blueberry Rosé is another great example of a cider that started as a small innovation here at the Cider House then grew into something all Angry Orchard fans can pick up this summer." (Source)
Boston Beer Company Reveals Slingers Signature Cocktails
Boston Beer Company released a new line of malt-based cocktail-style drinks: Slingers Signature Cocktails. The new line will introduce three different flavors: Bahama Mama, Peach Screwdriver, and Pineapple Punch, which come in an 8% ABV 24-oz. can. Slingers will distribute regionally before considering the possibility of a national footprint.
"With its strong points of difference, relatable brand ethos, and malt-based recipe, we really feel like we've got a winner in Slingers," said Andrea Desaulniers, Manager of Innovation at Boston Beer. "And the brand's physical attributes — a convenient, single-serve package with a higher-than-average ABV and eye-catching graphics — make it especially suited for the convenience store class-of-trade. So, we're doubling down and stacking our chips there!" (Source)
More Resources on Recent Product Trends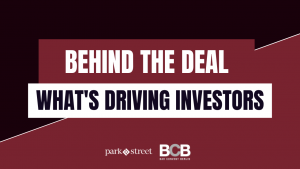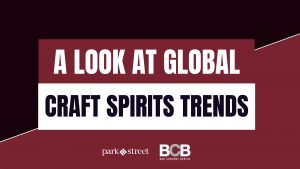 Alcohol Beverages and Products Launched in March 2023
Beverage Alcohol Product Launches in February 2023
Alcohol Beverages, Products & Brands Launched in January 2023