Product releases in March were highlighted by crossovers from hard seltzer brands into new spirits categories. White Claw rolled out a new line of premium vodkas to go along with a vodka-based RTD collection, while High Noon added a line of tequila-based RTDs to their portfolio. March also brought another non-traditional crossover into beverage-alcohol with the launch of a vodka-based hard seltzer from SunnyD. Below is Park Street's full product release recap from March 2023.
March 2023 Alcohol Industry Launch Recap
High Noon Launches Tequila Seltzer
E&J Gallo-owned High Noon has crossed over into the tequila category with news that the brand is releasing High Noon Tequila Seltzer. This marks the brand's first departure from vodka into other spirits. The new tequila seltzers will debut in four varieties: Lime, Grapefruit, Passionfruit, and Strawberry. Each can contains 100 calories, is gluten-free, and has no added sugars. The new seltzers will feature in 8-pack formats for a suggested retail price of $21.99.
"Tequila continues to gain momentum and is one of the fastest-growing spirits in the market. We saw an opportunity to expand our offering and bring tequila fans a hard seltzer we know they'll love," noted Britt West, SVP & General Manager of Spirit of Gallo. (Source)
SunnyD Introduces Hard Seltzer
Harvest Hill Beverage Company has introduced its brand-new hard seltzer: SunnyD Vodka Seltzer. This marks the brand's first entrance into the beverage-alcohol market. The new product is now available in select Walmart stores. The new 4.5% ABV vodka seltzer comes in a four-pack of 12 oz. slim cans with a suggested retail price of $9.99. Each contains 95 calories, is made of real fruit juice, and has no added sugar.
"SunnyD is a powerful brand, the most boldly unique orange drink on the planet. Consumers are passionate about this iconic brand, rooted in nostalgia but with a taste that resonates today. Many have told us that they enjoy SunnyD as a mixer and asked for this product. So, we looked at the hard seltzer category and thought, good, but we can do better. And SunnyD Vodka Seltzer was born," shared Ilene Bergenfeld, Chief Marketing Officer of Harvest Hill Beverage Company. (Source)
Jim Beam Releases New RTD Kentucky Coolers
Jim Beam, in partnership with The Boston Beer Company, has announced the release of a new line of RTDs inspired by Kentucky culture: Jim Beam Kentucky Coolers. This is the second Jim Beam RTD release since 2021. The new line includes Black Cherry Lemonade, Citrus Punch, Strawberry Punch, and Sweet Tea Lemonade. The 5% ABV coolers, each with 120 calories, will be available in a 12-can variety pack for a suggested retail price of $16.99, single-flavor six-packs for $9.99, and single cans sold for $3.49. The ready-to-drink cocktails are now available nationwide.
"Jim Beam has always aimed to offer consumers the perfect occasion to bring people together. We wanted to infuse this spirit into Jim Beam Kentucky Coolers," says Heather Boyd, Beam Suntory, Managing Director of RTDs, North America. "We are proud to have created a product that directly addresses what consumers are looking for in the RTD market: a full-flavored beverage at 120 calories. With the launch of Kentucky Coolers, we are looking forward to bringing the powerful connecting force of cracking open a crisp and cool beverage with friends to all." (Source)
OTR Introduces The First Midori Sour RTD
On the Rocks Premium Cocktails has released the first-ever Midori Sour ready-to-drink cocktail offered in a ready-to-serve bottle format. The cocktail is made with Midori; it features the juice of two different Japanese melons, but it's also got both lime and lemon juices, with a balanced and appropriate amount of sweetener. The cocktail comes in 375 ml and 200 ml sizes, and it retails for $12.99 or $7.99. It will be available beginning in April in select markets nationwide for a limited time.
"We're seeing a real resurgence with 80s pop culture," says Rocco Milano, Co-Founder and Global Brand Ambassador for OTR. "What's old is new again." (Source)
Barmen 1873 is First Bourbon from Coors
Coors Whiskey Co., a Molson Coors Beverage Company subsidiary, has announced the release of its very first bourbon, Barmen 1873. The 92-proof Kentucky bourbon will join Five Trail Blended American Whiskey, making it the second whiskey in the company's portfolio since 2021. Barmen 1873 is a blend of two bourbons with a flavor profile of caramel, vanilla, toffee, dark chocolate, coffee, and grilled peaches. It finishes with notes of ginger, cinnamon, and baking spice. The new Molson Coors bourbon will be available in 13 U.S. states for a suggested price of $39.99 to $42.99 per 750-ml bottle.
"We're meticulous about quality, and Barmen 1873 reflects the care we put into each one of our blends," says David Coors. "Barmen plays in the space of sweetness on the front and a long, lingering spice finish on the end, and it's available at an approachable price point for bourbon fans." (Source)
Join the Thousands of Alcohol Industry Members Who Receive the Park Street Daily Newsletter!
Sonoma-Cutrer Reveals 2022 Rosé of Pinot Noir
Sonoma-Cutrer announced the addition of a new sustainable-certified wine to its portfolio: 2022 Rosé of Pinot Noir. The 11.9% ABV rosé wine delivers aromas of tangerine, wild strawberry, raspberry, a light touch of watermelon, and perfumed rose petals. Its fresh fruit flavor with flavors of red berry fruit and tropical notes leads into a juicy, tangy finish. 2022 Rosé of Pinot Noir is available nationwide and online for a suggested retail price of $19.99 per 750-ml bottle.
"Though the first three months of the year were some of the driest on record, Sonoma County had perfect spring and summer seasons and a beautiful August," says Director of Winemaking Mick Schroeter. "The fruit gave us just perfect flavors and acidity for this Rosé of Pinot Noir vintage." (Source)
Introducing Astral Tequila Reposado and Añejo
Astral Tequila has unveiled two new tequilas for the spring equinox celebration: Astral Tequila Reposado and Astral Tequila Añejo. Both spirits are crafted with 100% blue weber agave. The reposado is subtly sweet yet rich tasting with agave, caramel, and oak notes, while the Añejo has warm notes of vanilla, oak, and butterscotch. The offerings are available in California, Florida, Texas, Illinois, New York, South Carolina, Michigan, Ohio, and Virginia and online for $27.99 and $34.99 a bottle.
"We're thrilled to announce the addition of Astral Tequila Reposado and Añejo to our portfolio, providing more ways to brighten cocktails while honoring our traditional distilling process to create quality, smoother-tasting tequilas," said Christina Choi, senior vice president of tequila at Diageo North America, in a statement. "These new variants also support our mission to uplift communities in Jalisco, Mexico by creating more bricks through our sustainability initiative, the Adobe Brick Project." (Source)
White Claw Creates New Vodka Line
White Claw has crossed over into the spirits category with the release of a new vodka line. White Claw Premium Vodka is made with 100% American grain and distilled 5 times in column stills. The line will appear in three varieties: Mango, Pineapple, and Black Cherry. The brand is describing its new filtration process as "Triple Wave Filtered" as it uses activated carbon from charred coconut shells. The flavor profiles contain notes of citrus and grain with a smooth finish. The vodkas will appear in 1L, 750mL, and 50mL formats. The release is accompanied by the launch of a new line of vodka-based canned cocktails called White Claw Vodka + Soda. The 100-calorie sodas will have four flavors and sell in 8-pack and 4-pack variety formats.
"Innovation has been at the heart of everything we do for 50 years. We disrupted the industry, creating an entirely new taste in the hard seltzer category with White Claw by bringing new thinking, technology breakthroughs, and our unmatched iconic flavors to market. The same innovative spirit and technological know-how inspired the creation of our premium vodka; we believe the vodka category is ready for its White Claw moment," said Anthony von Mandl the Founder and CEO of the brand. (Source)
Pinhook Introduces Vertical Series Rye 7-Year Whiskey
Pinhook Bourbon has rolled out its latest offering: the Vertical Series Rye 7-Year. The bourbon is a blend from 28 different Pinhook barrels. The vertical series follows the maturation of a single group of bourbon and rye barrels which all source midwest grain as they mature from four to twelve years. The aging process is the only thing that sets these bourbons apart, with the barrels all having a set mash bill of 95% rye and 5% malted barley, and similar fill dates. Each 750mL bottle is sold at select retailers nationwide and on the brand's official website for an SRP of $77.99.
"It has been amazing to see how this rye has matured throughout the years. From its first rendition to this most recent release, the liquid has been transformed. We're no strangers to pushing boundaries and this series might be our biggest boundary-breaker yet. We only wish we made some more," noted Sean Josephs, the Founder and Master Blender of Pinhook. (Source)
Wolves Announces Its First-Ever Single Malt Releases
Wolves has released its first-ever American single-malt whiskey, "Lot One," under the brand's Malted Barley Series banner. Lot One is a blend of 11 of the 12 barrels from a batch of whiskey distilled in 2015 and was bottled at 110 proof. Wolves has only released 2,250 bottles of the new offering. Lot One single-barrel expression will be offered privately to certain members on its Wolves Allocation List. 6-packs of the Lot One blended single-malt expression will be made available through select retailers for $289.
"We believe this could be the richest and most complex American single Malt whiskey ever produced," Wolves CEO Jeremy Joseph said. "ASM is an emerging category within the domestic whiskey landscape, and this is a best-in-class example of craftsmanship and flavor within it." (Source)
More Resources on Recent Product Trends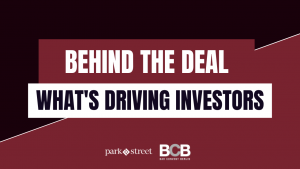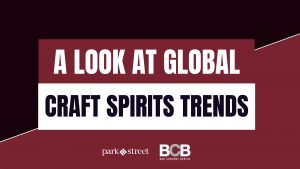 Beverage Alcohol Product Launches in February 2023
Alcohol Beverages, Products & Brands Launched in January 2023