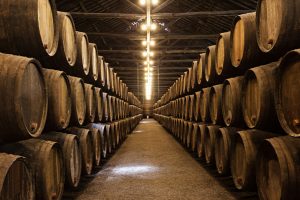 As if you needed another reason to visit Croatia, with its rich, old world history mixed with new world experiences and amazing food, a new experience is coming to the country that will wow you.
Edivo Vina, located on the Peljesac peninsula, will soon begin allowing visitors to dive underwater with staff members to their below-sea level winery and underwater storage area. That's right… you read that right, underwater winery! As if the dive wasn't cool enough already, visitors will also get an up-close look at the wine-making process and get a chance to swim past a sunken boat as they dive.
Sadly not everything can be done underwater, the grapes are still grown above ground and spend the first 3 months of the aging process above ground before being moved to the storage facility underwater for 1 to 2 years in clay jugs. Interestingly, this unique storage method gives the wine a distinct pinewood aroma. The sea also provides natural cooling making it ideal conditions and the complete silence found underwater is actually shown to improve the quality of the wine.
If you love wine and you love the sea, this might just be the next stop for you!
Source: Refinery29, July 2017