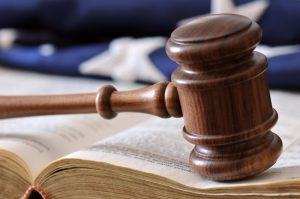 Rep. Gary Tauchen, Republican from Bonduel, filed a bill at the beginning of August aimed to change a number of state liquor laws directly tied to the three-tier system. The three-tier system regulates how liquor, beer and wine are manufactured, distributed and sold in the U.S. with no one company able to operate in more than one tier except for minor exceptions. For example, a business that produces alcohol cannot also distribute it. Also, business within each category of production (Beer, wine and spirits) must follow strict rules for how their product is produced.
The regulatory structure was originally intended to prevent monopolies, but small craft breweries and wineries now state that it does the exact opposite. Republican lawmakers say that a fundamental change in policy is needed to level the playing field and allow all businesses in the industry the same opportunity to grow and succeed.
The bill would:
create a distillpub permit issued by the state Department of Revenue that would allow for the sale and manufacture of liquor other than wine and allows a distillery to sell and distribute its spirits
increase the quota by 10 percent, rounded to the nearest whole number, for retail liquor licenses, known as "class B" licenses that municipalities issue
increase the amount of beer that a brewpub may manufacture, from 10,000 to 20,000 barrels per year, and double the number of locations from which they can operate, from six to 12
raise the cap on permits that brewers can hold to sell wine and distilled spirits on their premises, and allow brewpubs to sell liquor on site
extend the winery closing hour from 9 p.m. to 2 a.m.
allow a winery to hold a retail beer license and sell beer on site
loosen eligibility requirements for membership in a wine distribution co-op by changing the definition of a "small winery." Only wineries defined by the Department of Revenue as "small" can be a part of a co-op distributor. This widens that definition by raising the cap on how much wine a small winery can produce, from 25,000 gallons of wine to 50,000 gallons of wine per year
eliminate the requirement that beer and liquor wholesalers have a minimum number of customers. Currently, a wholesaler must sell beer to 25 different retailers and liquor to 10 different retailers.
Source: The Capital Times, August 2017