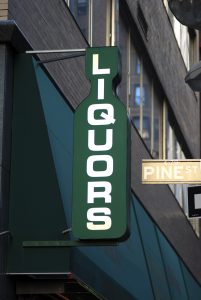 One of the largest state monopolies for liquor, Montgomery County, Maryland reconsiders privatization. The controlled county currently distributes millions of cases of alcohol across thousands of on and off premise retail locations across the county.
After eighty years in the business and operational complexities, the county may be ready to embrace privatization. County Executive Isiah Leggett has proposed a plan in which the county keeps its liquor control, including its $30 million plus annual profits. This is important as it enables Montgomery County to alleviate some of its debt and help build infrastructure, such as roads.
The plan actually would not truly include privatization, however, some regulations could be released and business protocols would be brought to the table. The primary impediment to privatization is the strong DLC union with hundreds of employees from warehouse personnel to truckers to county-operated liquor stores. Leggett's plan is a step towards privatization and increased efficiencies, while keeping overall legislation intact.
Source: https://www.washingtonpost.com/opinions/montgomerys-unbreakable-liquor-monopoly/2016/11/20/763cb68c-addd-11e6-8b45-f8e493f06fcd_story.html?utm_term=.7a8251616cec