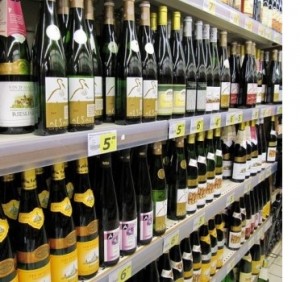 The UK drinks trade has reached its target to remove one billion units of alcohol from the market by the end of 2015 ahead of schedule.
Dozens of suppliers, retailers and producers signed up to the Public Health Responsibility Deal in 2011, pledging to remove one billion units of alcohol from the UK market by the end of 2015 by reducing the abv of drinks sold.
In the first year alone, an estimated 253 million were removed from the market. Between 2011 and 2013, the number of units of alcohol in the market has reduced by 1.9bn. Of this, an estimated 1.3bn were due to reductions in the abv of alcohol, 0.3bn more than the target.
Much of the reduction was due to a reduction to the average strength of beer, which has dropped from 4.42% in 2011 to 4.14% in 2013, accounting for 1.2bn of the 1.3bn total reduction.
Average abv meanwhile decreased from 7.49% to 7.28% between 2011 and 2013, with spirits the only category not to see a drop with its abv instead rising from 36.85% to 36.92%.
Henry Ashworth, chief executive of the Portman Group and chair of the Responsibility Deal Alcohol Network said: "We have exceeded a voluntary target to remove 1 billion units of alcohol from the UK market by growing a new market for lower alcohol drinks. This is yet more concrete evidence of what can be achieved when government and industry work in partnership, responding to a growing consumer demand for lower alcohol drinks; further proof that our drinking culture is changing."
Miles Beale, WSTA chief executive, added: "This is an incredible voluntary effort from the industry, which has vastly exceeded an ambitious target two years ahead of schedule. It is yet another example of real progress being achieved by Government and industry working in partnership to promote responsible drinking and tackle alcohol misuse."
To view the report click here.
https://www.gov.uk/government/uploads/system/uploads/attachment_data/file/389574/second_interim_report.pdf
Source: the drinks business