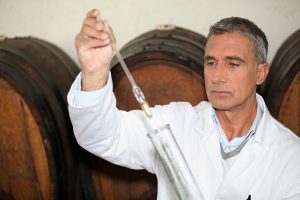 UPDATED PROCEDURE ISSUED: VOLUNTARY CHEMIST CERTIFICATION PROGRAM
On September 24, 2018, the TTB Procedure 2018-2 regarding the procedures followed for the Chemist Certification Program for the analysis of wine, distilled spirits, and beer for export. Under that program chemists in the private industry are certified to analyze specific tests as listed in TTB Procedure 2018-2. Many countries accept a report of analysis of alcohol beverages from a TTB-certified chemist accompanying the export shipment as a condition of entry. Initial certification is valid for two years and re-certification is required at the expiration of the two-year period.
TTB Procedure 2018-2 revises TTB Procedure 2010-1 by:
Incorporating certification guidelines and information for analyses of beer for export; updating eligibility guidelines for applicants; and establishing processes for TTB audits of certified chemists and revocation of certification.
Source: TTB, October 2018