Mem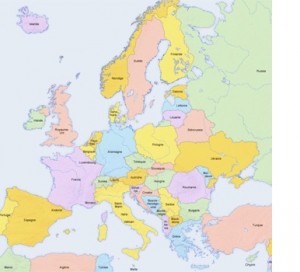 bers of the European spirits industry have called for an "offensive and ambitious" trade strategy that will "ensure the long-term viability" of the sector after exports declined in 2014.
Trade body Spirits Europe yesterday published a new report, called Growth driver: trade, trade, trade, which details the European spirits sector's export track record as well as its hopes for a new EU trade strategy.
The report reveals that despite a small decrease in 2014, European spirits exports remain high and have doubled over the past decade to almost ?10 billion. However Paul Skehan, director general of Spirits Europe, said the sector can "achieve much more" with an effective strategy.
"With declining consumption in the European Union, the opportunities for spirits growth are mainly outside the EU," he said.
"There are many untapped markets that offer huge potential such as China and India where consumption of imported products is less than 1% compared to 99% for domestic Indian products."
Spirits Europe claims that while the US is still the sector's largest export market and South East Asia is the fastest-growing, Africa's growing middle class "offers new opportunities".
However, the organisation claims that "numerous challenges" must be addressed to ensure the success of European spirits in the international markets.
"Spirits are flying the European flag abroad," said Skehan, "but we can achieve much more. The new Trade Strategy should help ensure the long term success of the European spirits sector.
"The elimination of high import tariffs and other barriers such as discriminatory tax policies, insufficient IP protection or complex custom procedures need to be addressed through the conclusion of further Trade Agreements with our main trading partners, a reinforced market access strategy, and credible enforcement mechanisms.
"Lifting barriers through an ambitious EU strategy will not only benefit larger entreprises but also craft and micro-distillers."
Last month, the Irish Whiskey Association (IWA) unveiled its own strategy which aims to increase the global spirits market share of Irish whiskey by 300% over the next 15 years.
Source: The Spirits Business