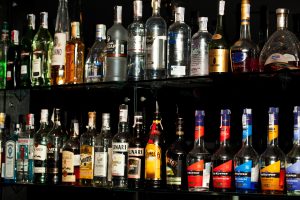 Consumer desire for authentic experiences is changing all of the old rules when it comes to beverage alcohol. The playbook for launching an alcoholic beverage brand in the U.S. used to be focused on two channels: on-premise (bars and restaurants) and off-premise (retail stores). It was a fairly simple blueprint to follow, build a brand on-premise through menu placements, sampling and bartender advocacy to generate consumer awareness in the off premise; where strategic displays, shelf placement and bottle pricing were key measures of success. The industry has operated under this blueprint for decades.
In recent years however, increased consumer reliance on a digital lifestyle has opened up a brand new channel known as "the e-premise". The e-premise approach benefits the producers through higher profit margins since the products do not enter the standard 3-tier distribution channel. Consumer attention is also moving faster than ever via producers growing digital presence. These changes have led to what's called occasion-based consumption, which means that consumers are not following the traditional channels but now becoming much less locked into a set routine by drinking where, when and what they want.
In the digital marketplace product reviews, price and placement take precedence.
Source: IWSR Magazine, May 2018