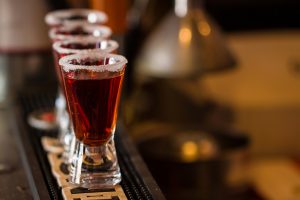 The alcohol industry has something to give thanks for this Wednesday. Over one quarter of millennials will spend their time at an on premise retailer on "Black Wednesday," the night before Thanksgiving Day on Thursday.
As friends go back to their hometowns to celebrate the holiday, they want to meet at a bar, restaurant, or nightclub and enjoy the long weekend. In fact, most of the millennials participating in Black Wednesday will spend their time at a neighborhood or local bar, providing a boost for a category that's taken a hit in recent years.
Nielsen's SVP of CGA, Scott Elliott, agrees that "Fewer than 1 in 4 legal drinking age Americans visit a neighborhood bar on a weekly basis, so Black Wednesday is a big opportunity for a part of the on-premise which has faced challenges and many closures over recent years. In fact, America has lost 1 in 6 Neighborhood bars in the last decade, so making the most of every opportunity is clearly important."
Although not as important for the category as holidays later in the winter season, Thanksgiving Eve is particularly strong for local, neighborhood bars. At these venues, millennials will be drinking primarily beer, then cocktails, wine, and spirits at 43%, 33%, 29%, and 14%, respectively.
Source: Nielsen CGA