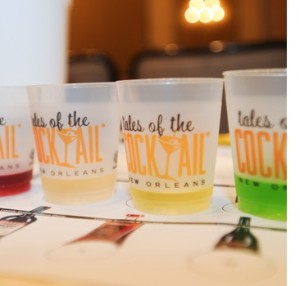 Visitors to the Tales of the Cocktail festival over the past seven years have helped generate US$82.5 million for the New Orleans economy, which has been blighted by devastating storms in recent years.
Every July cocktail enthusiasts and the bar trade from around the world converge on the Louisiana, US city for the annual event.
According to a report by the University of New Orleans and Tales of the Cocktail organiser the New Orleans Culinary and Cultural Preservation Society (NOCCPS), the event contributed the sum between 2008-14.
In 2014 alone, Tales of the Cocktail generated US$12.8m for the local and regional economy, as well as a further US$1m in state and local tax revenue.
Carol Markowitz, executive director of the New Orleans Culinary and Hospitality Institute, said: "I believe that the value of what Tales is doing to reposition our city as an educational leader in the cocktail industry is equally important to the direct economic value it creates for our economy each year.
"Tales of the Cocktail draws all the leaders and tastemakers of the global beverage industry to experience the social, cultural and economic renaissance taking place in New Orleans while they are in town for the world's biggest and best cocktail event."
The southern US city has been blighted by storms in the last 10 years, none so devastating as Hurricane Katrina in 2005, which saw 80% of New Orleans flooded.
Tales of the Cocktail 2015 will run from 15-19 July.
Source: The Spirits Business