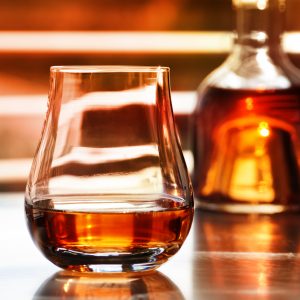 For many years spiced rum has been seen as the step-child of traditional rum, occasionally taking a back seat in terms of awareness and consumer awareness. Part of that issue has been that bartenders don't grab the spiced rum when mixing most cocktails. But the recent growth of the Tiki trend has helped boost spice rums consumer appeal and is leading to a surge in the segment.
Spiced rum is sweet and easy-drinking, typically containing more "spices" and flavors than traditional rums. Spiced rum is a key ingredient in many tropical drinks and the additional flavors are a bartender's best friend in order to replicate the same flavor profiles without being forced to use syrups and sugar blends. The industry has really diversified in recent years, not long ago most spiced rums typically contained vanilla. No longer is that the case, the craft industry has led to more variety with many consumers enjoying some of the relatively "dry" spiced rums in order to further enjoy the complexity and flavors the spices provide.
Some have called spiced rum the pumpkin spice latte of the spirits world, but every year the flavorful latte returns and gets more popular. The same can now be said for spiced rum.
Source: Wine Enthusiast Magazine Online, May 2017