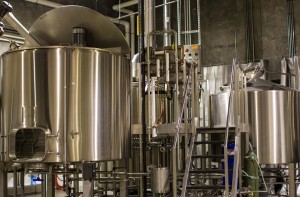 A bill filed this week could be a game changer for South Carolina beer breweries.
"It will increase production, right now they're limited to 2,000 barrels of beer a year. This would really raise the stakes to 500,000," Brook Bristow, attorney for the SC Beer Association said.
Bristow wrote the bill that's called the "Stone Bill," intended to lure Stone Brewing to the Palmetto State. They're a west coast brewery looking to expand on the east coast.
Opponents say this bill could hurt local business.
However, the local brewery Coast said they see it as the freedom to operate the way they want.
"Tourists come and want to drink what's made there so I think craft beer is unique in the fact that it thrives on a community and a culture as it grows," Jaime Tenny, Coast co-owner said.
Plus, loosening the limits on what breweries can brew doesn't just benefit the 29 South Carolina breweries and brew pubs, Bristow said this has an economic impact, it could allow more businesses into South Carolina, and that means more jobs.
"Make no mistake about it, this bill is about creating jobs and continuing the economic development that craft beer is seeing in South Carolina," he said. "It also means we'd have 3,000 jobs directly attributable to craft beer… you can expect those numbers to significantly increase both in jobs and in revenue."
"We're in this midst of a total re-haul and expansion and can't wait for the day where we have the cash flow and the means to support several employees. It's definitely on the short list of things to do!" Tenny said.
Legislators say it's not likely to pass this late in the session, but it's opening doors for a change next year.
Source: News 2
http://www.counton2.com/story/25292127/beer-bill-aims-to-bring-big-brewers-to-south-carolina