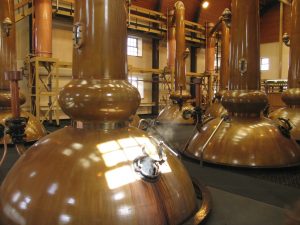 Job data released by the Bureau of Labor Statistics earlier this month show an overall impressive amount of growth for manufacturing employment. Number 2 on the list with the biggest job gains was Breweries, wineries and distillers, with a gain of over 14k jobs, just 300 jobs behind the number 1 spot of plastics products.
The even more exciting news is that this wasn't just a one-year fluke. Over the past 7 years the breweries, wineries and distilleries sector has been adding jobs at an 11.1 percent annual rate. Compare that to the 1.7 percent for nonfarm payroll employment and you can understand the excitement. Producers are even out pacing soft drink manufacturers in job growth.
There are 3 key elements attributed to the growth. First, Americans are drinking more alcoholic beverages. Second, Alcoholic beverage sales in the U.S. rose by 21 percent in dollar terms over the same 7 year period. Third, and most importantly, the way in which alcoholic beverages are produced has transformed in the past decade, beer and spirits in particular. Previously, both industries were dominated by a few giant producers. With the explosion of the craft beverage phenomenon fueling this job growth. There are now eight times as many breweries in the U.S. as there were a decade ago and seven times as many distilleries. Now with the new tax laws coming into effect these numbers should continue to escalate further, which is very exciting!
Source: Bloomberg, March 2018