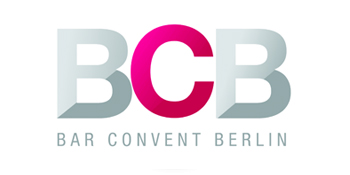 Berlin, Germany – Park Street Companies, a leading provider of back-office logistics for brands in the alcohol industry, accomplished another year of Park Street University at Bar Convent Berlin 2019. The educational seminar series was held at Bar Convent Berlin on October 7, 8, and 9 at the Station Berlin & Kühlhaus Berlin.
Park Street University is comprised of training and educational sessions for professionals in the alcoholic beverage industry. These professionals include importers, distributors, suppliers, and brand marketers.
Park Street University curated 14-panel discussions and showcased over 50 industry experts, who hit on topics such as building a top-notch team, the future of e-commerce, scaling your potential, and industry success stories.
Industry professionals, such as Robin Robinson, Dan Gasper, Scott Harris, Rudy Ruiz, Brett Pontoni, and Harry Kohlman, CEO, Park Street Companies, attended Bar Convent Berlin to participate in Park Street University.
###
About Park Street University
Park Street University is a dynamic educational platform designed to provide our clients with the knowledge to reach their business goals. Our initial collection of videos features high-caliber industry experts providing guidance on the fundamental aspects of running an alcohol brand including: sales, marketing, financials, route-to-market strategies, distributor relations, scaling strategies, and more. For more information, please contact the Park Street team at (305) 967-7440.
About Bar Convent Berlin
Bar Convent Berlin was founded in 2007 by the bar and beverage experts Helmut Adam, Jens Hassenbein and Bastian Heuser. Since its inception, Bar Convent Berlin has grown into one of the leading international trade fairs for the bar and beverage industry.
Press Contacts:
Crystal Horta
Events Manager, Client Development
+1 (305) 967 7440 ext. 618
Emily Pennington
Content Manager, Client Development
+1 (972) 948 7953
For more information, please contact the Park Street team at (305) 967-7440