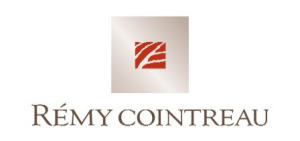 Rémy Cointreau SA RCO.FR +4.19% said Friday that sales should continue to improve in China over the coming quarters even though the anti-gifting drive in the world's second-largest economy hit the French drinks maker's sales sharply in the latest quarter.
Rémy Cointreau is exiting a difficult year that saw its net profit halve, hit by a dramatic slide in sales in China. The company has been among those hardest hit by Chinese President Xi Jinping's anticorruption drive, which has undermined the long-standing tradition of gift-giving and fancy dining that had previously propelled sales of Rémy's pricey cognacs.
The French maker of Rémy Martin cognac said sales fell 19% to ?214.8 million ($290.5 million) from ?263.7 million in the three months ended June 30. Currency swings, in particular the lower dollar against the euro, and a difficult economic climate in Europe, also weighed on sales.
But Rémy Cointreau showed signs of optimism for the year ahead.
Sales fell less sharply than in previous quarters as shipments to China were down less dramatically than before and as the company saw some positive trends in demand trends in China. Last year, cognac shipments to China were down over 40% as Rémy brought down its inventory in the country due to the drop in demand for its drinks.
Chief Financial Officer Luca Marotta said sales from wholesalers to consumers in China were still down but there were some encouraging trends in demand in some more modern venues such as Family KTV's-a sort of modern karaoke bar-and consumption in the hardest hit segments, such as traditional restaurants, also fell less sharply than before.
"We should see a continuation of the sequential improvement in the second quarter," Mr. Marotta said, adding that most of the improvement should come in the second half of the 2014-15 financial year which runs through the end of March.
Rémy Cointreau-which depends for the bulk of its revenue and profit on its flagship Rémy Martin cognac-said it still expects to post organic growth in both revenue and operating profit in the full year, excluding the loss of a distribution contract in the U.S., which would have pushed down sales growth more.
Organic sales-which strip out currency moves, acquisitions and disposals-fell 5.7% in the first quarter, compared with a peak 18% slide two quarters ago, helped also by growth in liquors, such as triple-sec Cointreau, in the U.S.
Shares reacted positively, trading up 3.9% in early trade in Paris, as analysts highlighted the improvement in trends.
Rémy Cointreau said the sequential improvement comforts the group in its strategy to stick with its ultra-high-end drinks. Also hurting from the Chinese slump, some of Rémy Cointreau's rivals such as France's Pernod-Ricard SA, RI.FR +0.29% have launched cheaper drinks and special promotions to try and stimulate sales. But Rémy Cointreau has refused to go down that route and will continue to do so.
"We don't have the means to enter into a short-term competition with two giants in a market where they could slaughter us," Mr. Marotta said.
Rémy Cointreau said it prefers to wait out the slump in demand for when Chinese consumers will return to buying $2,000 bottles of cognac.
The task to revive growth will be led by incoming Chief Executive Valerie Chapoulaud-Floquet. The Moët Hennessy Louis Vuitton LVMH MC.FR -0.11% executive will officially take over as CEO in September, eight months after her predecessor left the company.
Source: WSJ
http://online.wsj.com/articles/remy-cointreau-sees-china-sales-improving-in-coming-quarters-1405679411