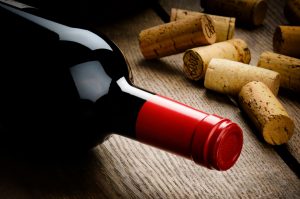 As reported in a previous article, last summer Pennsylvania adopted a change to their liquor law that allowed restaurants, supermarkets and convenience stores in the state to begin selling "takeout" wine.
Takeout wine allows retailers with wine-expanded permits to sell up to 4 bottles of wine for off-site consumption. So far the Pennsylvania Liquor Control Board (PLCB) had issued 435 wine-expanded permits to allow takeout wine sales. So far grocery and convenience stores account for roughly half of the permittees, according to the PLCB.
Under the law, known as Act 39, hotel and restaurant licensees that sell takeout beer can now apply for wine permits at a cost of $2000, with an annual renewal fee equivalent to 2 percent of the cost of wine purchased. Retailers that currently have an eating place or "E" liquor license can convert their existing license to a restaurant or "R" license in order to sell takeout wines. The license conversion currently costs $30,000 and has so far been done by 39 businesses with 5 more licenses pending approval.
Source: Central Penn BJ, May 2017