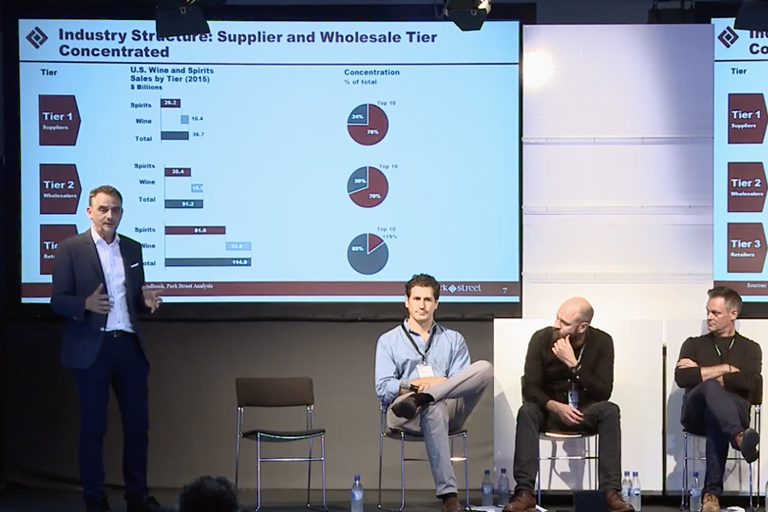 Berlin, Germany – Park Street Companies will be hosting Park Street University, Seminars for Drinks Entrepreneurs at Bar Convent Berlin 2018. Following success at Bar Convent Brooklyn, Park Street University will be returning to the Berlin-based trade show to offer a syllabus of educational seminars and panels, discussing a variety of topics pertaining to the alcoholic beverage industry.
Bar Convent Berlin 2018 will take place on October 8, 9 and 10 at Station Berlin & Kühlhaus Berlin. Recognized as the leading industry trade event, the show will serve as a channel between premium brands and influencers in the bar and beverage industry across the globe. The show offers a place to network, share knowledge, explore the newest trends and products, and achieve business opportunities.
Park Street University is comprised of training and educational sessions for alcoholic beverage industry professionals, including importers, distributors, suppliers, brand marketers, and more. Park Street University provides a dynamic platform discussing the industry's latest topics ranging from route-to-market strategies to finance to e-commerce.
Park Street University: The Seminars for Spirits Entrepreneurs will offer a program of presentations led by industry leaders where brand owners can take the opportunity to learn from leading professionals, spearheaded by Park Street CEO Harry Kohlmann, PhD. Please refer to the below listing for a schedule of the speaking engagements.
Monday, October 8 at 12:00pm
EU Route to Market Strategies
Harry Kohlmann, PhD, CEO, Park Street Companies
Monday, October 8 at 2:00pm
Growing Your Drinks Brand: The 5 Things to Get Right
Dan Gasper, Drinks Entrepreneur
Monday October 8 at 4:00pm
Duty Free: How to Make It Work for Entrepreneurial Brands
Simon Roffe, Managing Director of Global Travel Retail, Halewood Wine & Spirits
Tuesday, October 9 at 12:00pm
Scale and Speed: Secrets of the Founder-Led Brands Who Are Changing the Industry
Frank Lampen, Founder & CEO, Distill Ventures
Tuesday, October 9 at 2:00pm
Financing Your Entrepreneurial Drinks Venture: When, How, and from Whom?
Kristen Bareuther, Managing Director, First Beverage Ventures
Tuesday, October 9 at 4:00pm
Winning at E-Commerce: How to Thrive Online in 2018
Kristianne Sherry, Editor, Master of Malt
Bar Convent Berlin 2018 will be Monday, October 8 through Wednesday, October 10 from 11:00am – 7:00pm. The event will take place at Station Berlin & Kühlhaus Berlin, Luckenwalder Str. 4-6, 10963 Berlin. Tickets are available at https://www.barconvent.com/de/
Park Street University sessions will be presented in the Showroom on October 8 and 9. Following the show, they will be shared on Park Street Companies YouTube channel. For more information, please contact the Park Street team at (305) 967-7440 or email marketing@parkstreet.com
YouTube: https://www.youtube.com/channel/UCaQze74KkZHaS_caZBTBCZw
Facebook: https://www.facebook.com/ParkStreetCompanies
Twitter: https://twitter.com/ParkStreetNews
Instagram: https://www.instagram.com/ParkStreetImports/
LinkedIn: https://www.linkedin.com/company/parkstreetcompanies/
###