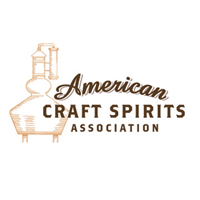 Pittsburgh, PA – The American Craft Spirits Association (ACSA) will be hosting its fifth annual Distillers Convention and Vendor Trade Show in Pittsburgh, PA on March 5th and 6th. The event holds the title for the largest gathering of licensed craft spirits producers in America, bringing together industry professionals to discuss trends and progressions within the craft liquor sector. The convention will include seminars covering technical production, distribution, compliance, marketing, business management, safety regulations and more to provide distillers with the most up to date information.
On Monday, March 5th, Park Street CEO Dr. Harry Kohlmann will conduct a presentation on Route to Market Strategies in a Consolidated Distributor Landscape, which will offer insight towards accessing and reaching a target market as a developing craft brand. Dr. Kohlmann will discuss the constantly evolving industry and provide solutions to effectively identify and address customer and consumer needs for brands with national growth ambitions.
Pioneered by Dr. Kohlmann and President Chris Mehringer, Park Street offers an innovative platform for craft wine and spirit brands to penetrate the U.S. market. Park Street is a leading provider of productivity-enhancing and cost-saving back-office solutions, advisory services, and working capital to several thousand alcoholic beverage brands from the US and around the world. The company's clients range from entrepreneurs to multi-brand global suppliers, and include craft distillers, centuries-old family businesses, award-winning wineries, innovation brands, and more.
The ACSA is a non-profit trade group representing the U.S. craft spirits industry. Since their founding in 2013, they have been dedicated to enhancing the craft spirits community for producers and brand owners alike and advocating for the industry on an international level. Their yearly convention is an interactive and diverse learning experience from which all trade professionals can benefit.
The event will take place at the Wyndham Grand Pittsburgh Downtown, 600 Commonwealth Pl, Pittsburgh, PA 15222 on March 5th and 6th. Dr. Kohlmann will present on Monday March 5th at 4:15pm in the Sterling Room.
For more information, please contact the Park Street event management team at marketing@parkstreet.com or call (305) 967-7440.