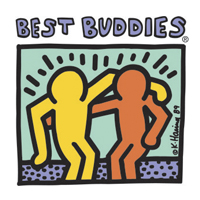 Miami, FL – Park Street Companies has become a partner and sponsor of the Best Buddies organization, providing a donation to the cause and employing a member to their team through the integrated employment initiative. Additionally, Park Street will be participating in the Best Buddies Friendship Walk this upcoming Saturday morning. Team members will join in either a one mile competitive run or a 5K walk in order to raise awareness and funds to support inclusion for individuals with intellectual and developmental disabilities (IDD).
Best Buddies is a nonprofit organization dedicated to establishing a global volunteer movement that creates opportunities for people with IDD. Founded in 1989, Best Buddies has more than 2,300 chapters worldwide with participants in all 50 states and in 50 countries, positively impacting the lives of more than 1.1 million people with and without disabilities around the world. Best Buddies partners with companies like Park Street to secure jobs for people with IDD so they can gain valuable career knowledge and independently support themselves.
The Best Buddies Friendship Walk South Florida will take place on Saturday, March 17 from 8am – 1pm at Museum Park 1075 Biscayne Blvd. Miami, FL. For additional information or donations please contact the Park Street Team at clientdevelopment@parkstreet.com, (305) 967-7440 or The Best Buddies Team at JoshuaTessier@bestbuddies.org, 305.374.2233 x211.