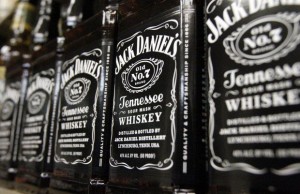 The battle over the wording of an initiative to turn Oregon liquor sales over to the private sector came closer to being settled Thursday when the state attorney general's office said the ballot should include the phrase "imposes wholesale tax."
Opponents celebrated the new wording in hopes that voters may be turned off by the idea of a new tax. Supporters said they could live with it. They're glad it doesn't refer to a sales tax.
"We thought it was more appropriate to use the word 'fees' because that's the word used in our measure," said Pat McCormick, spokesman for Oregonians for Competition, the grocer-backed group that wants to dramatically shift the way liquor is sold in the state. But McCormick said he doesn't expect his group will challenge the wording further.
"We think this language conveys to voters the basic information," he said.
Either side may challenge within five days, which would send the initiative back to the Oregon Supreme Court.
The grocer group has two initiatives in play to end the state's monopoly on liquor sales and allow big grocery chains to stock distilled spirits on their shelves. The second is before the Supreme Court because grocers challenged the use of the words "sales tax" to describe it. At some point soon, they will choose one to circulate for signatures.
But before they can start gathering the necessary 87,213 signatures they have to have a state-approved ballot title – the first words voters see when they start marking their ballots.
Opponents of privatization, which include beer and wine distributors, liquor store owners and labor groups, were pleased with the wording change.
"This clarifies for voters that this policy imposes a new tax which will be passed on to consumers and only serves to line the pockets of big grocers," said Anna Richter Taylor, spokeswoman for the yet-to-be-named opposition group.
Under the current system, the Oregon Liquor Control Commission buys and sells all liquor, sending the profits to the state's general fund as well as to counties and cities. The proposed measure would allow grocers to cut their own deals with liquor manufacturers and add 71.7 percent plus 75 cents per bottle to replace the state's lost revenue.
If it makes it on the November ballot, it could become one of the most expensive campaigns of the election. A similar measure in Washington attracted more than $20 million in campaign spending.
Supporters have until July 3 to turn in signatures. Any additional appeals of the ballot title would eat into signature gathering time. McCormick said his group is not worried about the clock running out.
"We're a ways away from that happening."
Source: The Oregonian
http://www.oregonlive.com/politics/index.ssf/2014/05/liquor_privatization_ballot_sh.html