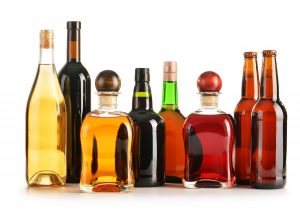 Distill Ventures, a drinks accelerator that invests in new alcohol companies to the tune of more than $61 million with 15 brands, recently held a lunch for many of New York's highest profile alcohol writers to show them the possibilities of non-alcohol beverages.
The featured cocktails were prepared using a base from a company called Seedlip, the creators of the first non-alcoholic distilled spirit. Currently Seedlip is Distill Ventures only non-alcoholic investment, but they are looking to grow their portfolio as they believe that this market has the potential for much larger growth. Big players like Diageo believe so as well. Others are buying into the trend as well with AB InBev, the world's largest beer company, releasing an alcohol-free Budweiser in 2016 and Heineken, the second-largest brewer in the world, launching a 0.0 percent alcohol beer in May 2017.
There are three primary societal trends which are pushing the non-alcoholic movement: Well-being, experience, and curiosity and choice. All three are key factors for the growing millennial market and what to drink when you're not drinking has become a real question. Consumers want the same quality flavors in their beers and cocktails that they receive normally, just more and more are requesting that bartenders hold the alcoholic content.
Source: VinePair, August 2017