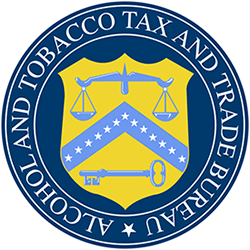 POTATO PROTEIN ISOLATE GRANTED ADMINISTRATIVE APPROVAL AS A NEW WINE TREATING MATERIAL
We've granted administrative approval, pending rulemaking, for the use of potato protein isolate as a fining agent in wine at the rate of 500 ppm (50 g/hL).
We periodically grant administrative approval to new wine treating materials and processes that we've determined are consistent with good commercial practice (see 27 CFR 24.250). To see all the administrative approvals we've granted, visit our Wine and Juice Treating Materials and Processes for Domestic Wine Production page at TTB.gov.
You are able to use the approved treatments at your winery without filing an application with us, as long as you meet any listed limitations. Administrative approval applies only to wine distributed domestically and does not imply the treatment's acceptability in foreign markets.
Keep in mind, we may remove treatments from the approved list based on future rulemaking, so check our Wine and Juice Treating Materials and Processes for Domestic Wine Production page at TTB.gov regularly to find the up-to-date status of administratively approved wine materials and processes.
FDA ANNOUNCES AVAILABILITY OF LATEST COMPLIANCE GUIDE FOR FOOD FACILITY REGISTRATION
The U.S. Food and Drug Administration (FDA) regulations require registration of certain "food" facilities, including alcohol beverage producers. FDA recently announced the availability of Compliance Policy Guide Sec. 100.250 Food Facility Registration–Human and Animal Food (the CPG). The CPG provides guidance for FDA staff on enforcement of food facility registration requirements.
View the entire notice, Compliance Policy Guides: Food Facility Registration, Human and Animal Food, including links to the actual guidance document and information on how to comment on the guidance.
UPDATED NONBEVERAGE FLAVOR UNFITNESS WORKSHEET
What Makes a Product Unfit?
The TTB Nonbeverage Products Laboratory has developed several tools to help you determine whether your product is unfit for beverage purposes. One of them is the flavor unfitness worksheet.
Flavor Unfitness Worksheet
Guidelines were created based on the Flavor and Extract Manufacturers Association's FEMA GRAS™ average maximum use levels. The average maximum use levels for flavor chemicals were extracted from GRAS lists and can be used to make a product unfit. Any applicable material that is present at 5 times or greater (ppm at 15% ABV) than the listed max use level is unfit for beverage purposes.
The TTB Flavor Unfitness Worksheet performs all the necessary calculations to determine if a flavor ingredient is 5X the max use level.
We recently updated the worksheet. The current version number is V2014.1. To ensure you have the most up-to-date unfitness information, always use the latest version of the worksheet.
The Flavor Unfitness Worksheet now includes a version number. This number changes every time you update the worksheet. Other upgrades to the worksheet include the addition of a tab containing an easy-to-search 1% solutions list, plus we now indicate, by making them with an asterisk *, which guidelines do not apply if product contains mitigating ingredients.
. Download the latest Flavor Unfitness Worksheet (Excel).
. Not sure how to use the Flavor Unfitness Worksheet? Download instructions with examples!
FEMA GRAS™ average maximum use levels courtesy of the Flavor and Extract Manufacturers Association.
. See our full Drawback Tutorial at TTB.gov for additional information on nonbeverage flavors.