September 11, 2013
Napa Valley winemakers are basking in 'ideal' conditions for the 2013 harvest, reflecting an upbeat mood across California as a whole.
'Doug Shafer, president of Shafer Vineyards in the Stags Leap district of Napa Valley, told decanter.com that it has been hard to fault the weather all year long.
'This vintage is going to send me to my thesaurus to find as many synonyms as possible for ideal,' he said. 'I think people who love Napa Valley wines will find a lot to love in 2013 wines.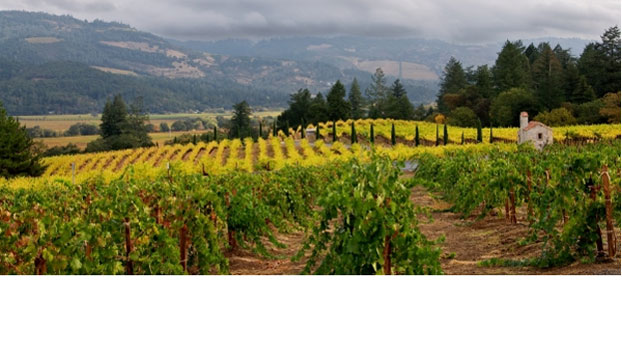 'We started harvesting and crushing this week and across the varieties of grapes we grow the colour has been stellar, the ripeness and the flavours are right where we want them to be.'
His comments were echoed by Napa Valley Vintners, which has reported perfect seasonal weather for ripening. 'The cooler nights are allowing fruit to maintain acidity through ripening, a hallmark of a great vintage in Napa Valley,' it said late last week.
After an early start, the group said most Napa winemakers will be finishing off their whites in the next ten days, before turning their attention to reds.
While it is still early days, optimism in Napa is largely shared by others across California. The state, which accounts for 90% of US wine exports, looks set up to follow an 'outstanding' 2012 vintage with another harvest of good quality and size.
'The harvest started a bit earlier than normal, tonnage is average, and it was a no drama type of year, which is good,' said Gladys Horiuchi, spokesperson for the California-based Wine Institute and who has been gathering early harvest updates from around the state.
In Sonoma County, Noah Dorrance, winemaker and co-founder of Banshee, said, 'we harvested everything three-to-five weeks earlier than normal and 90% of our cool climate Sonoma Coast Pinot Noir was in tank by early September. The quality has been amazing thus far as we have superb flavour development at relatively low sugars'.
Anne Moller-Racke, winegrower and president of The Donum Estate, as well as vice chair of the Carneros Wine Alliance, added that 'this ripening weather of the 2013 vintage is unbelievable'.
Further south, Christopher Taranto, of the Paso Robles Wine Country Alliance, said that harvest is likely to hit full swing in the coming week, around ten days earlier than normal.
'Everyone that I spoke to is very positive about the quality of the fruit this year,' he said. 'We had a very dry winter, which is definitely causing vines to stress more, which in turn could keep the crop yield to an expected norm but should increase fruit intensity.'
Source: Decanter
http://www.decanter.com/news/wine-news/584339/napa-valley-enjoys-ideal-harvest-conditions