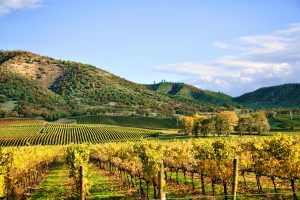 In recent years, Champagne sales have wavered in the market. Prosecco, on the other hand, only seems to be gaining strength. Meininger's Wine Business International reported that the worldwide sales of prosecco amounted to a remarkable 302 million bottles in 2016, doubling since 2011. Its current popularity is attributed to younger consumers who are turning their backs to traditional drinks, like Champagne, in search of something new.
Prosecco's appeal can be recognized by its versatility, especially during a time when experimentation with food and wine has increased. The wine drink can be made in three styles: fully sparkling ("spumante"), semi-sparkling ("frizzante") and a still version ("tranquillo.")
Prices vary between $10 and $18 for most bottles, although there are a few around over $20 and even higher for the DOCG approved products. The market for prosecco is strong and is expected to continue growing.
Source: The Press Democrat, August 2017