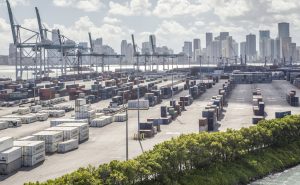 Germany, Australia, France, China, Latin America, and North America are among the larger target export markets for beverage alcohol that were mentioned in the UK's post-Brexit export plans. The plan includes a new Food Unit that will work with the Department of International Trade and Defra to increase exportation of domestically made food and beverage products.
The main objective of the plan is to build ""the strongest economic links with our European neighbors as well as our close friends in North America, the Commonwealth and other partners around the world." Andrea Leadsom, the Head of Defra, is confident that leaving the EU will help the UK with international trade and investment.
Beverage alcohol plays a key role in this process. Visiting a British pub has been ranked as one of the top 5 most important activities for visitors. Furthermore, the English wine industry has seen increased international demand and looks to increase exports ten-fold by 2020.
Source: https://www.thedrinksbusiness.com/2016/10/government-publishes-post-brexit-export-plans/