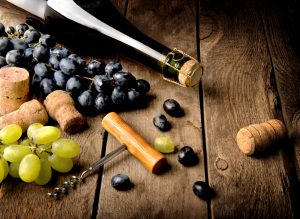 Exports of rosé wine from Provence have grown exponentially over the last 20 years. The popularity of the drink which was mocked in past decades has now found a home with American wine lovers.
The U.S. now accounts for an astounding 50 percent of exports of the Provencal rosé wine in 2017. "The phenomenon of the internationalization of rosé wines from Provence is accelerating," said Brice Eymard, leader of France's Provence Wine Council (CIVP) during a recent press conference in Paris.
While France still remains the largest consumer of rosé, with over 176 million gallons in 2015 alone, the U.S. continues to import more and more of the wine. Last year 22 million bottles of rosé wine were sold, accounting for 43 percent of Provence rosé exports by volume and 50 percent by value. The U.S. increase in demand has been a major boon for French winegrowers and with rosé now being drunk in all 4 seasons that growth isn't expected to slow anytime soon.
Source: The Local, March 2018