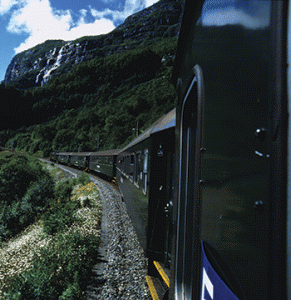 Spirits consumption declined in Eastern Europe last year as widespread tax hikes and the black market continued to bite, according to a new report.
Market research company Canadean recently published a report showing that alcohol consumption in the region declined 1%, with a more dramatic drop of 12% in the first six months of the year.
Volumes were seen to "significantly decline" in Russia and the Slovak Republic, the former experiencing a series of tax hikes in an attempt to battle alcohol abuse.
The legal vodka market in Russia experienced a loss in business since the state increased the minimum retail price of vodka from 170 rubles (US$4.72) to 199 rubles for 500ml bottles on 11 March.
Illegal trade now accounts for 55% of the country's entire vodka market, while legal production of the spirit has plummeted 17%, according to data compiled the Federal State Statistics Service.
Analysts at Canadean claim that consumers are now turning to the "grey trade" – that is, the trade of a product through unofficial, unauthorized or unintended distribution channels.
Most products distributed in this way rival those that undergo "official" distribution in terms of price.
The company predicts that such channels will again thrive in Russia this year as further tax rises are planned for the coming months. However, the Moscow press has reported that the Russian Government may be rethinking planned tax increases due to the prevalence of the black spirits market.
"Unless tax burdens ease, many will simply be unable to afford the luxury of buying branded goods," said Ian Browning, analyst at Canadean.
"With future tax hikes likely, it is almost impossible to quell the tide of illegal and unauthorised spirits."
Illicit spirits made at home such as "samogon", that is, Russia moonshine, have also resulted in a decline in the mainstream market.
In the Ukraine, spirits duty has consecutively increased over the past three years, dampening the outlook for the category as consumers increasingly search for a better deal through the grey trade.
Meanwhile, in Lithuania, illegal consumption is estimated to account for up to a third of the total market and continues to affect the business of the main producers and importers of international liquor brands.
Source: The Spirits Business
http://www.thespiritsbusiness.com/2014/04/eastern-europe-spirits-market-declines-in-2013/