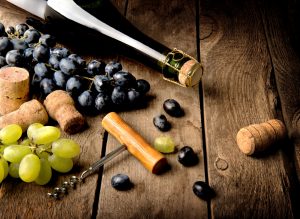 In 2016, direct-to-consumer wine sales hit $2.3 billion and preliminary numbers from 2017 show increased revenue figures. The annual DTC report is set to release later this week, but some numbers have already been revealed.
The average bottle price in the off-premise channel is around $9, but reports show the average DTC price is $39. The top selling varietals in 2017 were cabernet sauvignon, red blends, pinot noir and chardonnay, and it is expected that rose will join the list in 2018.
Wineries with proper permits can now ship directly in 44 states, which will go up to 45 in October when Oklahoma opens up. Over 500 new wineries became available on e-commerce platforms in 2017 and 90% of those are in smaller production categories. California DTC shipments continue to grow, but the highest percentage growth came from Oregon and Washington. California, Texas, Florida and New York have maintained the top buying markets, but in its first full-year of DTC sales Pennsylvania joined the Top 10 list.
Source: Wine & Spirits Daily, JANUARY 2018