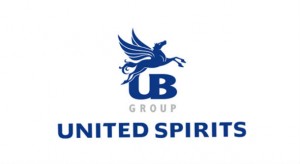 India's largest alcoholic beverage manufacturer United Spirits (USL), formerly owned by Vijay Mallya's UB Group, is now safely back in the hands of the British. Drinks giant Diageo, with its headquarters in London, has increased its stake in USL to 54.8% from 28.8% earlier, as its second open offer to public shareholders of the Indian spirits major met with complete success.
USL has its origin in the early 1800s in Chennai (then Madras), set up by Scottish businessman Angus McDowell.
Diageo's open offer for USL is one of those smaller number of offers which has been subscribed fully. Among the notable ones in the recent past, Unilever plc's open offer for HUL was subscribed 67% while GlaxoSmithkline's offer for GSK Consumer Healthcare was subscribed 92% and GlaxoSmithkline's offer for GSK Pharma was fully subscribed. It is not very often that open offers are fully subscribed.
Last year, after buying 25.04% in USL, which triggered the mandatory open offer, Diageo saw just 0.4% of USL shareholders tender in their shares. This time around, the tender offer was oversubscribed with close to 7 crore shares being tendered in the offer with an acceptance ratio of close to 55%. Diageo expects to fully consolidate the results of USL from July 2, 2014.
Post the open offer, London and New York-listed Diageo has spent Rs 18,023 crore ($3 billion) in buying over 50% stake in USL.
"India has now become one of Diageo's largest markets and will be a major contributor to our growth ambitions. USL is the leading player in the attractive Indian spirits market with great brands, a unique route to consumer and talented people," said Ivan Menezes, the India-born CEO of Diageo.
In the tender offer, Diageo bought 3.78 crore USL shares at Rs 3,030 per share, which was 3% higher than USL's 52-week high price of Rs 2,941 reported in April, spending Rs 11,448 crore ($1.9billion). In Wednesday's strong market, USL stock closed at Rs 2,487, up 2.9% on the day.
The total consideration for USL's 54.8% stake represents a 38x multiple of the company's EBITDA on a consolidated basis for the year ended March 2013. Diageo expects this investment to be economic profit positive in the financial year 2022.
"We can now combine that strong platform (of USL's) with Diageo's strengths to create a compelling future in India for Diageo, USL and the Indian spirits industry," said Menezes.
Vijay Mallya continues to hold close to 7% stake in the company through various investment arms of his UB Group. In 2012, Diageo and Mallya struck a shareholder's agreement (SHA) by which all of Mallya's investment arms in USL would vote in favour of Diageo. Though this SHA has lost its significance now in the wake of Diageo crossing the 50% stake threshold, the SHA has not been dissolved.
Diageo now has dominant control of USL, which reported sales of 123.7 million cases (of 9 litres each) in fiscal 2013 with a portfolio of more than 140 brands. The company is yet to publish its fiscal 2014 results.
USL has 21 brands in its portfolio that sell more than a million cases each year, of which five brands each sell more than 10 million cases annually.
While Diageo may breathe a sigh of relief in getting over 50% stake in USL, the road ahead for the world's largest spirits company in India will be rough. For starters Diageo's 6.98% stake holding in USL, which it had acquired from a UB Group company, was termed void by the Karnataka High Court in December last year. The matter then went to the Supreme Court, which had given Diageo interim relief by calling to maintain a status quo on the sale. A final order on the matter is pending before the apex court.
Besides, Diageo has delayed filing the full year audited financial results of USL as it looks into certain receivables and a Rs 1,351 crore loan extended to UB Holdings, the investment holding arm of Mallya.
Going back into USL's origin and history, Angus McDowell incorporated McDowell & Company in the late 1800s and by then had become the principal supplier of imported wines, spirits and other consumer items to the British in India. In 1951, Vijay Mallya's father Vittal Mallya acquired McDowell & Company. Post-acquisition the senior Mallya began bottling spirits in India and over the years grew his business through a string of regional acquisitions. Junior Mallya continued his father's thirst for expanding the business inorganically, and in 2006 amalgamated all the acquisitions under the USL umbrella.
Source: Times Of India
http://timesofindia.indiatimes.com/Business/India-Business/Diageo-takes-full-control-of-USL/articleshow/37658513.cms