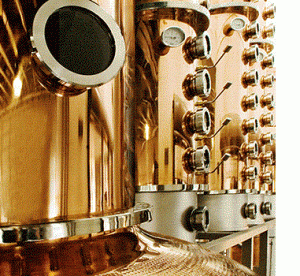 A spate of lawsuits against a number of self-marketed "craft" whiskeys has had an "uneven" affect on brands, impacting the sales of some and leaving others unscathed, a new report has claimed.
A number of lawsuits launched against so-called craft spirit brands in the US have had an "uneven" affect
According Rabobank's Spirits Quarterly Q3 2015, recent class action lawsuits launched by consumers who claimed they had been duped by spirits brands claiming to be "craft", "small batch" and "handmade" may have hit the sales of a number of key producers, including Templeton Rye.
In September last year, Templeton Rye said it would change its labels to clarify it is distilled in Indiana, Templeton, Iowa, in response to allegations the brand is "misleading consumers".
Templeton Rye is distilled by MGP, a large distillery in Lawrenceburg, Indiana, using a recipe that has not been sourced from the Prohibition era, as is claimed on the brand's label. The liquid is then shipped to Templeton, where it is blended, bottled and shipped.
The whiskey is one of a number of spirit brands that has been embroiled in so-called "craft" lawsuits over recent months. Angel's Envy, Tito's Handmade Vodka, Maker's Mark and Jim Beam Bourbon have all been accused to similarly deceiving customers.
Maker's Mark set a precedent last month by becoming the first spirit brand to successfully defend its status as "handmade" after a judge dismissed a case against it.
Analysts at Rabobank have now claimed that while the lawsuits may have impacted the sales of some brands, the affect has been "uneven".
Figures show that while Templeton Rye's sales have slowed over the past year, Angel's Envy's have more than doubled to 2.75m cases.
"We are not surprised about the success of craft spirits, as all things 'crafty' seem to be on fire throughout the consumer sphere," Rabobank analysts claimed. "But we continue to watch the impact of lawsuits against key brands for misleading consumers regarding the sourcing of their products.
"Control state data suggests that Templeton's sales have been the most affected, while Angel's Envy's results were less troubled.
"The underlining driver for the slowing growth of some brands cannot necessarily be attributed to this one issue, but we believe that transparency in sourcing will continue to be a key theme to watch for in the craft spirits segment."
Elsewhere in the US spirits market, Rabobank's report states that flavoured innovations continue to drive industry growth, particularly in the American whiskey, brandy and Canadian whisky segments.
Unlike in vodka, analysts found that flavour innovations have not "cannibalised sales of the core brands" and instead have had a "rejuvenating effect" on the wider industry.
But Rabobank warns: "Nevertheless, we continue to promote a cautious approach to flavoured extensions, as we believe that going too far, too fast can undermine a brand's long-term health."
Source: The Spirits Business