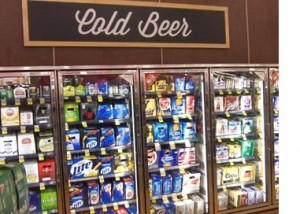 "Indiana like many other states have public policy goals to limit and control the distribution of alcohol. To accomplish this goal, many states have reasonable restrictions on the sale of alcohol and Indiana is no different", Indiana Association of Beverage Retailers (IABR) CEO Patrick Tamm
In Indiana, licensed liquor stores will be the sole retail outlets for selling cold beer. Grocery and convenience stores will continue to be unable to sell cold beer.
The challenged law did not change despite Indiana Petroleum Marketers and Convenience Store Association's (IPCA) lawsuit. In fact, the judiciary panel ruled unanimously to uphold the law. The state agreed that there is "a legitimate interest in limiting the sale of alcohol and, more to the point, a legitimate interest in curbing the sale of immediately consumable beer to minors", according to one of the judges who ruled on the case, Richard L. Young.
Source: IBJ