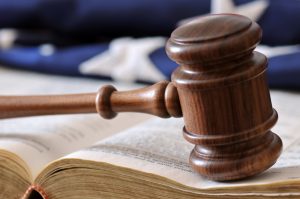 The U.S. government is willing to reevaluate how wine and spirits are sold, both within and between various states in the country after 10 years of speculation. The case of Tennessee Wine and Spirits Retailers Association v. Clayton Byrd (Tenn. v. Byrd) is the second time a process like this has passed by the Supreme Court since the repeal of Prohibition in 1933.
The U.S. government decided to regulate alcohol sales was by giving each state the right to decide how wine and spirits were sold within its borders after Prohibition was repealed. As a result, the legal arrangement in every state has a fractured method of handling the sales and shipment of alcohol. Washington and Pennsylvania among other states have a set up control state monopolies where the government is charged with the sales alcoholic beverages. Since then Washington and other states have since privatized their wine sales model.
Byrd v. Tennessee was initiated by Total Wine & More's desire to expand and open a retail location in Tennessee. According to state legislation, the chain is not be permitted to do unless the owners are residents of the state. The case will reevaluate the legal process for alcohol interstate shipping. Retailers, with brick-and-mortar locations in distant states, had long been allowed to ship into other states set in motion by the 2005 Supreme Court case of Granholm v Heald. Technically, wineries are still legally allowed to ship into multiple states because of Granholm but a legal loophole pursued by wholesalers and in-state retailers have made it difficult to hit the market by out-of-state stores.
Source: Forbes, October 2018