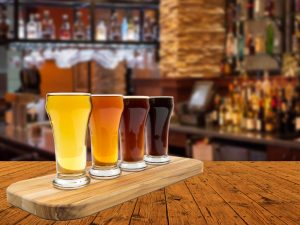 The consumer landscape in the food and beverage category has transformed over the past decade to no longer focus on consumption or the food itself but focus on the experience.
The experience economy has emerged as part of the evolution of the customer experience. As consumers increasingly seek experiences at restaurants and retailers that go beyond the traditional meal or food purchase, companies have adjusted their focus to differentiate their brands and deliver exceptional customer experiences. Today's consumers demand to have relationships on a personal/individual level with the brands they choose to spend their time and money on. Millennials want to feel like their choices matter and that they feel are more connected with their community.
The great news is that the more a brand invests in the experience and message, the more loyal their customers become. Just think of Apple and the line of customers they have standing outside of each Apple store waiting each time a new Iphone is released. A great example of building a customer experience that has paid off with die-hard loyal customers.
Source: Food & Beverage, September 2017