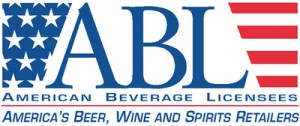 America's Beer Wine & Spirits Retailers are toasting bar and tavern owners as American Beverage Licensees celebrates Tavern Month this May. For more than 60 years, local beverage licensees have upheld the longstanding traditions and culture of the American taverns and bars where friends and neighbors celebrate their lives and make memories.
"We take time this May to recognize the important role that independent tavern owners play as local small businesses that serve both their customers and their communities," said John Bodnovich, ABL Executive Director. "By providing tens of thousands of jobs, these businesses invest in their neighborhoods and are an important part of the health of their local economies."
Since the end of Prohibition, American bar and tavern owners have created the world's most diverse and innovative beverage alcohol marketplace, serving thousands of products in settings ranging from quiet corner pubs to cutting-edge nightclubs.  They are part of an industry that drives employment and provides a $56 billion boost in economic impact each year, as well as billions of dollars more in tax revenue to federal, state and local governments.
Today's beverage consumers are more knowledgeable than ever and want to know the story that's in every bottle.  Bars and taverns continue to be laboratories for new drinks, proving grounds for hot brands and cultivators of emerging trends, all while reliably providing popular, longstanding customer favorites.  They do all this with a sense of responsibility that any business licensed to sell beverage alcohol must maintain.
In addition to dedicating themselves to their businesses, bar and tavern owners are engaged in the legislative process in states and in Washington, DC.  Beverage licensees support laws aimed at stopping drunk driving, including targeting the most extreme offenders with harsh sanctions.  They are also committed to growing awareness of and preventing underage access to alcohol.  Small business and regulatory matters are also front-and-center issues for licensees.
"Healthcare law changes, new IRS rules for tipped employees and possible changes to the minimum wage all have an impact on beverage licensees' businesses," said Bodnovich.  "Keeping the legislative and regulatory environment in the U.S. hospitable to small business is incredibly important to foster employment and allow bars and taverns to grow."
During Tavern Month this May, join American Beverage Licensees, the largest national trade association dedicated to supporting and promoting the beverage alcohol retail community, its local bar & tavern members and the millions of customers they serve, in hoisting a glass celebrate the American tavern – the friendliest place in town!