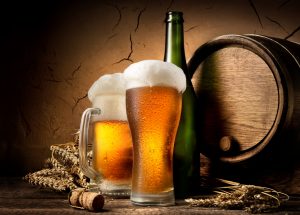 The Brewers Association's definition of craft beer is defined as "small, independent and traditional." A growing number of beer bars across the country that have stopped selling beers by worldwide conglomerates and instead are choosing to carry craft products. Business owners hope to support local, independent farmers, distributors and vendors, at the very least for moral reasoning.
"Our decision was based on the fact that I believe Anheuser Busch is trying to take over the market, and that hurts the local craft breweries that I serve every day," says Nebraska bar owner Matt Myers. "It's more of a moral stance than anything."
Consumers in search for traditional brands are instead recommended a locally crafted product with a similar palate. Myers reports that most have reacted positively and it becomes a topic of conversation, offering additional interest in the craft beer sector.
Source: Washington Post, November 2017