The gin category is experiencing renewed optimism in the U.S. after case volumes rose during the COVID-19 pandemic for the first time since 2009. Total category volumes are still less than half of its 19 million 9-liter case peak in 1979, but gin has shown some promising movement in recent years. For instance, gin growth on-premise in 2022 outpaced whiskey, vodka, and rum, according to data from Nielsen. Gin's share of total spirits value was up to 3.7% last year, an increase of +0.3 percentage points compared to +0.1 for whiskey, -0.3 for rum, and -0.7 for vodka.
If you're building or thinking about launching, a gin brand in the U.S. market, we're giving you an overview of where the category stands in 2023.
How Big is the Gin Market in the United States?
Overall gin brands in the U.S. have some reason for optimism moving into the near future. The category is showing some signs of life after decades of slow growth and even decline. It is also one of the categories pushing innovation within the beverage alcohol industry with the wave of pink gins inspiring other categories, like tequila, to follow suit.
Gin's growth is being led by fast-rising brands including Hendrick's, Aviation, and The Botanist. Each of these brands saw sales rise by double-digits in 2021, a year when consumers spent $2.9 billion on gin at retail. The states that were responsible for selling the most 9L cases of gin included:
California – 1.2 million cases

Florida – 757k cases

New York – 566k cases

Georgia – 555k cases

Texas – 455k cases
The states and territories responsible for selling the most gin cases per capita included:
Washington D.C. – 78k cases (149 per 1,000 adults)

New Hampshire – 129k cases (121 per 1,000 adults)

Delaware – 56k cases (74 per 1,000 adults)

Georgia – 555k cases (71 per 1,000 adults)

Louisiana – 235k cases (70 per 1,000 adults)
Gin is also already making a big impact in the European market, with the global value of the category projected to reach $20.17 billion by 2028, growing at a projected CAGR of 4.9% from 2021 to 2028. The growing popularity of gin overseas highlights the long runway for the category domestically.
The Trends Driving Gin's Popularity
Premiumization
Gin is another category that's future seems to be tied to the upswing of premiumization.
According to Impact Databank, six of the top 10 leading gin brands priced at $25 or over underwent double-digit volume growth in 2022.
Super-premium gin brands registered strong double-digit gains last year, doubling their aggregate volume over the last five years according to Impact Databank. Last October, gin brands priced over $25 grew 11% year on year.
Experimentation
As a category, gin styles have been somewhat limited historically, with London Dry serving as the dominant fashion. However, the last couple of years have seen an uptick in experimentation, with craft gin brands incorporating new SKUs to satisfy a growing consumer interest in rare and unique products.
One form of experimentation to hit the category in recent years is the influence of pink clear spirits. The wave of pink-style SKUs flooding the market today has its roots in the gin category. Between 2015 and 2019 pink gin underwent a CAGR of 263.6% according to IWSR. In 2021, pink gin further extended its influence by growing 16% in volume according to the same report.
An emphasis on unique infusions is also pushing the category forwards. Craft brands are now more likely to use unique ingredients like figs, clover, and botanicals, among other things, to transcend the traditional flavor profiles of London dry gin.
Gin remains an influential spirit in cocktail culture as well. VinePair recently reported that the Negroni, which traditionally uses gin as the base spirit, became the most popular cocktail in the world in 2022 for the first time.
See directly below for some other gin-related articles that you might be interested in:
Podcast: What It Takes To Build A Solid Gin Brand
More Content You Might Like
A Look at Global Craft Spirits Trends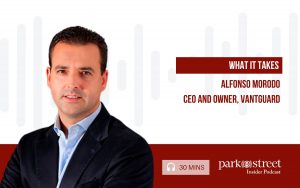 Top Trends of 2023: Low & No Alcohol
How to Import Beverage Alcohol into the U.S.
The Beverage Alcohol Categories to Watch