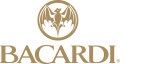 "Though disappointed, we are not deterred. This decision isn't about Empire Merchants or our market level performance. Change is the nature of the industry," writes E. Lloyd, Empire's chief.
As of springtime, Bacardi will be distributed by Empire and will align with Southern Wine & Spirits. Following a request for proposal issued in December, Bacardi chose to expand upon its existing partnership with Southern.
Bacardi is the fourth largest American supplier. While Empire emphasizes the circumstantial nature of the decision, they will naturally have a lot of lost business for which to compensate.