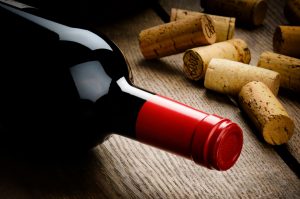 The persistent drought in South Africa are producing grim predictions for grape yields. According to the South African Wine Industry Information & Systems (SAWIS) a crop estimate in the second week of January has forecasted a notably smaller harvest than previous years – possibly the smallest since 2005. Crop yields for 2018 are expected to plummet by about 50% compared to 2017.
"The 2018 wine grape crop is expected to be the smallest since 2005, due to a decline in vineyard area, an ongoing drought and crop losses due to frost and hail," said Francois Viljoen, manager of Vinpro's viticultural consultation service.
The bulk wine sector could see yields go down 25% to 50% due to the persistent dry conditions, Peens estimated. However, the premium wine sector is doing relatively well. The South African wine industry is the ninth largest producer of wine in the world and contributes 4% to global production. These numbers are subject to change following the 2018 harvest.
Source: The Drinks Business, January 2018